Welcome To
Midlands Christian Church
!
Welcome to Midlands Christian Church! We are so glad that you are interested in learning more about us! Here is a little about who we are. We are a church that is committed to worshipping Christ and living out His teachings daily! We want to help you grow in Christ and see Him work through you to serve the community around you!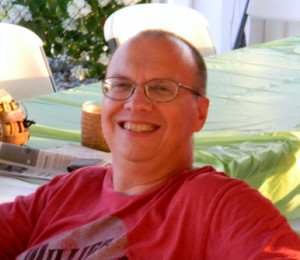 Tim Brokaw
Senior Minister
A native of Indianapolis, Indiana, Tim Brokaw became the first full-time minister of Midlands Christian Church in June, 1997. Before coming to Midlands, Tim served three and a half years as the minister of Carter Christian Church, in Elizabethton, Tennessee. Prior to entering the ministry, he worked eight years as a teacher, coach, and guidance counselor at University School in Johnson City, Tennessee.
He has earned degrees from Milligan College (B.A.), East Tennessee State University (M.Ed.), and Emmanuel School of Religion (M.Div.). Tim completed his Doctor of Ministry (D. Min.) at Emmanuel (now named Emmanuel Christian Seminary) in May of 2012. His doctoral project was entitled,
Voices at the Table: Communion Meditations Based on the Writings of Christians through the Ages..
Tim met his wife Terri while she was completing her student teaching at University School. They were married on June 12, 1993. Tim and Terri have two daughters, Hannah and Olivia. Hannah and Olivia are both proud of the fact that they are natives of South Carolina.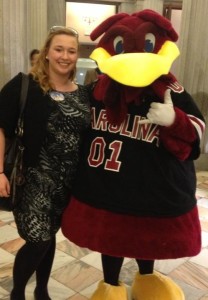 Rachel Watson
Worship Leader
Rachel began attending Midlands Christian Church in 2009. Her ministry over the last 6 years has included working with the children's ministry, youth group, and praise team. She has volunteered in the nursery and as a substitute children's Sunday School teacher. During her last years of high school, Rachel began a small group for girls and was instrumental in the initiation of a program entitled "Naomi – Ruth" which brought young girls and mature Christian women together. Rachel currently volunteers with children's church, the youth group, and has been involved with the praise team for the last 4 years. Rachel began leading worship full time during the summer of 2015.
Rachel is a senior at Converse College and will graduate in May 2016 with a Bachelor's degree in Music Education. Upon graduation, she plans to teach music at an elementary school. Rachel has been principal cellist of the Converse Symphony Orchestra, and served on the Petrie School of Music Student Faculty Advisory Board during the 2014-2015 school year.
Rachel is a native of Lexington, SC. She met her husband, Brandon, at Midlands Christian in 2010, and they were married in 2013. They currently live in Irmo with their dog, Cooper. Rachel enjoys cooking, spending time with her family and friends, and cheering on the Gamecocks.
Sunday Worship & Teaching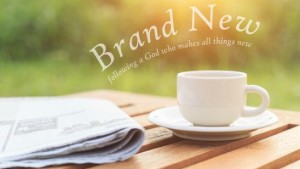 Current sermon series at Midlands!

May 1, 2016

New Hope

Apr 24, 2016

New Identity

Apr 17, 2016

New Destiny

Apr 10, 2016

New Attitude

Apr 3, 2016

New Freedom

Mar 27, 2016

Jesus and the Women Who Were Surprised

Mar 20, 2016

Jesus & the Man Who Takes a Stand

Mar 13, 2016

Jesus & the Man Who'd Seen Everything

Mar 6, 2016

Jesus and The Ones Minding Their Business

Feb 28, 2016

Jesus and the Man in the Middle
Live Your Faith. Get Connected!
We love

serving in ministry.

We want to see you grow in your relationship with Christ and see you serve in our ministries!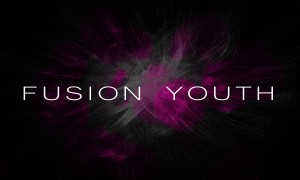 Wednesday Night Youth Group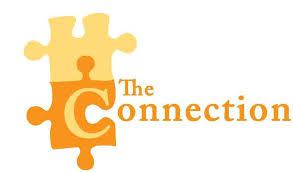 Wednesday Night Adult Small Group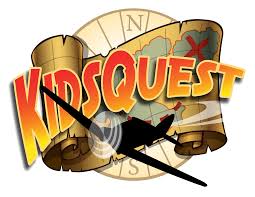 Sunday Morning Kid's Church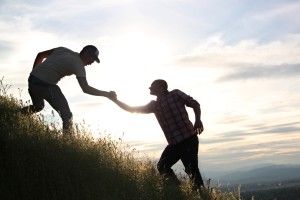 Activities and Outreach Ministry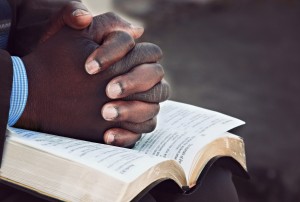 Immediately After Sunday Worship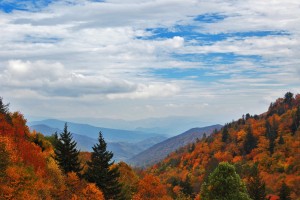 Welcome Ministry


Midlands Christian Church exists to honor God by connecting people to God, others, and service through a growing relationship with our Lord Jesus Christ.
Midlands Christian Church shares the Gospel in order to reach those of the community, the state and the world, living the example of our Savior and Lord Jesus Christ. As a family we provide the necessary means for those who are seeking a relationship with Jesus Christ, guidance for believers, and compassion for all.
We Believe…

1. That Jesus Christ is the divine Son of God who died for our sins and rose from the dead (John 3:16; 1 Cor. 15:3-4).
2. That the Bible is the inspired word of God. A lamp unto our feet and a light unto our path (2 Timothy 3:16; Psalm 119:105).
3. That all have sinned and fall short of the glory of God (Romans 3:23).
4. That forgiveness of sins and the promise of eternal life are available to those who trust Christ as Savior and Lord, repent of their sin, confess their faith and are baptized into Him (Acts 2:38).
5. That the church is the body of Christ (1 Cor. 12:12) and that Christ will one day return for His body.
Worship The Lord In Giving

We give as an act of worship. God has blessed us with His money. If we are to be stewards of God's, we are responsible to use it to help grow God's Kingdom. Money donations are a great way for you to give back and for us to ensure that we are able to stay faithful to God and grow His Kingdom.

Online tithing — Coming soon
Being connected to God is important. Diving into the Word daily is a great way to ensure that you are continually developing a relationship with your creator. Join us as we read through the Bible.
Prayer for when you read the Scriptures:
Take away, O Lord, the veil of my heart while I read the Scriptures. Blessed art thou, O Lord: O teach me thy statutes! Give me a word, O Word of the Father: touch my heart: enlighten the understandings of my heart: open my lips and fill them with thy praise
.
Lancelot Andrewes (1755-1626), quoted in the Oxford Book of Prayer, 285.
This is a Two-Year Bible Reading Plan. Below the plan for the month are questions, reflections, and notes to aid your reading for this week's reading. Year 2 of the Study begins on January 1, 2016. If you're interested in beginning with the first year of the study, email the church office at midlandschristian (at) juno.com.
May
1 Isaiah 29; Acts 26:24 – 32
2 Isaiah 30; Acts 27:1 – 12
3 Isaiah 31, 32; Acts 27:13 – 26
4 Isaiah 33; Acts 27:27 – 44
5 Isaiah 34, 35; Acts 28:1 – 15
6 Isaiah 36; Acts 28:16 – 31
7 Isaiah 37; Eph. 1:1 – 14
8 Isaiah 38, 39; Eph. 1:15 – 23
9 Isaiah 40; Eph. 2:1 – 10
10 Isaiah 41; Eph. 2:11 – 22
11 Isaiah 42; Eph. 3:1 – 13
12 Isaiah 43; Eph. 3:14 – 21
13 Isaiah 44; Eph. 4:1 – 16
14 Isaiah 45; Eph. 4:17 – 32
15 Isaiah 46, 47; Eph. 5:1 – 20
16 Isaiah 48; Eph. 5:21 – 33
17 Isaiah 49; Eph. 6:1 – 9
18 Isaiah 50, 51; Eph. 6:10 – 24
19 Isaiah 52, 53; Col. 1:1 – 14
20 Isaiah 54, 55; Col. 1:15 – 23
21 Isaiah 56, 57; Col. 1:24 – 2:5
22 Isaiah 58, 59; Col. 2:6 – 15
23 Isaiah 60; Col. 2:16 – 23
24 Isaiah 61, 62; Col. 3:1 – 11
25 Isaiah 63, 64; Col. 3:12 – 17
26 Isaiah 65; Col. 3:18 – 4:6
27 Isaiah 66; Col. 4:7 – 18
28 2 Kings 21; Philemon
29 Nahum 1 – 3; Phil. 1:1 – 11
30 2 Kings 22:1, 2; Zeph. 1, 2;Phil. 1:12 – 30
31 Zeph. 3; Phil. 2:1 – 11
Week 70 (May 1-7, 2016)
Isaiah 29
29.1-4. "Ariel" is a clear reference to Jerusalem but its exact meaning and why Isaiah chose it as a title for Jerusalem are both unclear. "Altar hearth" (the place where the sacrifices were burned) and "lion of God" are both possible meanings with the former gaining favor with contemporary scholars (cf. Ezekiel 43.15). Whatever the word's meaning, the meaning of the passage is apparent: the Lord will judge Jerusalem.
29.3. The NIV's translation obscures the fact that Isaiah uses two words sharing the root meaning "siege." Cf. the NRSV: I will besiege you with towers and raise siegeworks against you.
29.4. Jerusalem, "after being besieged, descends into the land of the dead, becoming like a ghost" (John D. W. Watts, Isaiah 1-33. WBC 24. (Waco: Word Books, 1985), 149).
29.5-8. Another word of hope is presented. Though Jerusalem is covered in "foes," the Lord will intervene so that the enemies will be as it is with a dream, with a vision in the night (verse 7). Though it is probably not a direct fulfillment of this passage, compare the story in 37:36-37; 2 Kings 19:35-36; 2 Chronicles 32:20-21.
29.9-10. Isaiah turns to the spiritual blindness of the people, and especially the religious leaders, the prophets. The "seers" cannot see.
29.11-12. God's words to the prophets are like those in a scroll that has been sealed.
29.13-14. "God recognizes the sorry state of religion which is only lip worship, the repetition of learned phrases" (Watts, 386). "To break through, God finds it necessary to do something astonishing ("wonder upon wonder"). It will take cataclysmic devastation and a similar restoration to shock the people to their senses" (Dan Johnson, "Isaiah," in the Asbury Bible Commentary (Grand Rapids: Zondervan, 1992), accessed at http: biblegateway.com).
29.15-16. A new "woe" (cf. verse 1): those who endeavor to hide things from the Lord are attempting to put themselves in God's place. Perhaps the "political" leaders of Jerusalem were thinking Isaiah foolish or naïve as he warned them against political alliances with nations such as Egypt. We do ever think that we know more than God?
29.17-21. In the future, the present situation will be reversed. "The deaf will hear and the blind will see, so that the scroll of divine revelation will no longer be sealed (18; cf. 11-12). The proud will be abased and the meek exalted, and instead of the empty, insincere worship of verse 13, there will be heartfelt, joyful praise to the Lord, the Holy One of Israel" (Barry G. Webb, Isaiah, BST. (Downer's Grove, IL: IVP, 1996), 125).
29.22-24. Continued reversal, cf. verses 13-14.
Isaiah 30
30.1-5. Isaiah condemns Judah for seeking political alliance with Egypt (perhaps 703-701 BC). Such an alliance is clearly rebellion against the Lord and will only bring "shame and disgrace" (verses 1-3). In what do we choose to trust rather than trusting the Lord?
30.6-7. Judah sends donkeys and camels through the desert (the Negev) to seek help from Egypt but Egypt's help is worthless. For "Rahab" (a mythological sea creature used here as a metaphor for Egypt), see Job 9.13; 26.12-13; Psalm 89.9-10). Instead of being a great sea monster, Rahab (Egypt) is a "do-nothing." Egypt would be defeated by Sennacherib (Assyria) in 701 BC.
30.8-11. "Isaiah insists that a written record be made of (Judah's) rebellion as an everlasting witness against them" (Johnson). Indeed, Judah refuses to listen to her prophets and does not want to hear the truth (verses 9-11). How often do we refuse to hear the truth that God wants us to hear?
30.12-14. Judah's trust in Egypt ("oppression and deceit) would result in destruction compared to the collapse of a wall and the shattering of a "potter's vessel."
30.15-17. Judah rejects the word of Isaiah which urges Judah to quietly trust in the Lord. Rather, she chooses to trust the fast horses of Egypt. Instead of finding escape via the horses (verse 16), she'll only find destruction. Jerusalem, a city on a hill, will "stand isolated and forlorn in the midst of a ravaged land, like a flagstaff on a mountaintop, like a banner on a hill (cf. 1.8)" (Webb, 128).
30.18. Remarkably, the Lord still longs to be gracious to Judah despite her disobedience.
30.19-33. "The grace that the Lord will show towards his people when they repent is depicted here under three images: the Lord the teacher (verses 19-22), the Lord the healer (verses 23-26), and the Lord the warrior (verses 27-33)" (Webb, 129).
30.19-22. The people who refused to allow the prophets prophesy or listened to their messages (verses 12-14) will now be taught and guided by the Lord. But note that the Lord's teaching includes "the bread of affliction and the water of adversity"! The Lord disciplines his people (20a), reveals himself to them in their suffering (20b), and gently shows them the way out of it (21)" (ibid.).
30.23-26. The Lord will heal both their land (cf. 2 Chronicles 7.14) and the people.
30.27-28. The prophet switches from prose to poetry.
30.29. "a song as in the night, when a holy festival is kept" is most-likely a reference to the Passover. he passage as a whole is replete with Exodus figures (cf. Exodus 15).
30.31-33. While an explicit reference to Assyria, "Isaiah's words may be applied to all the enemies of God's people" (Willem A. VanGemeren, "Isaiah," Evangelical Commentary on the Bible, ed. Walter A. Elwell (Grand Rapids: Baker Book House, 1989), 495).
Isaiah 31-32
31.1-3. The theme of the previous chapter continues (cf. especially 30.1-5; Jeremiah 17.5-8). The people of Judah were seeking security in the wrong place, Egypt rather than the Lord. Though a great nation, the Egyptians are only human, and their horses are mere "flesh."
31.4-5. Judah does not need Egypt; it is Lord Almighty (or Lord of Hosts, NRSV) who will do battle against Assyria and protect Jerusalem. "The Lord is strong like a lion as he destroys the enemies, and caring like a bird as he protects Judah" (VanGemeren, 496).
31.6-7. "Israel" is called to "turn back" to the Lord and turn away from their idols.
31.8-9. The Lord will "deal decisively with the Assyrians (cf. 30.27-33)" (Webb, 133). Note that the sword is "not of mortals" (verse 8).
32.1-8. The future will be marked by a king who rules with "righteousness" and "justice." Cf. 9.1-7; 11.1-9.
32.2. The rulers will protect.
32.3. Compare the judgment in 6.9-10.
32.5-8. How often do we reverse "fools" and "villains?" How can we know how to discern one from the other?
32.9-14. Compare the judgment in 3.16-4.1. Before the ideal ruler comes judgment. These women are "complacent," perhaps arrogant in terms of the future. "They evince the false security of those who have not taken the prophet's warnings of coming judgment sufficiently to heart" (Webb, 137). Yet, "the impending disaster and devastation will destroy the land, terminate the merriment, and cause great mourning" (Johnson). Compare the arrogance of the rich fool in Jesus' parable in Luke 12.13-21 or the merchants addressed in James 4.13-17.
32.15-20. The only way for judgment to turn to blessing is for God's Spirit to pour out on the people. "The creation will be renewed, wisdom enthroned, righteousness established, and peace restored to the people" (VanGemeren, 496).
Isaiah 33
33.1. A "woe" (cf. 28.1; 31.1) against "those who have enjoyed absolute power in this world" (Willem A. VanGemeren, "Isaiah," Evangelical Commentary on the Bible, ed. Walter A. Elwell (Grand Rapids: Baker Book House, 1989), 496)., most-likely Assyria. The context may be the one given in 2 Kings 18-19 in which Sennecherib prepares to attack Jerusalem. See also, Isaiah 37-38.
33.2. A prayer for salvation from God's people arises in the midst of conflict. "Morning" may refer to the fact that morning was often the time for armies to attack.
33.3-4. The Lord is the one who defends his people.
33.5-6. "The gifts which the Lord, as the exalted, reigning king, will bestow on his people: justice, righteousness, a sure foundation, salvation, wisdom and knowledge" (Barry G. Webb, Isaiah, BST. (Downer's Grove, IL: IVP, 1996), 140).
33.7-9. War is imminent due to the rejection of a treaty. "Sennacherib's continuation of the campaign against Jerusalem despite Hezekiah's offer of submission provides a possible historical setting (2 Kings 18.13-37)" (Harper Collins Study Bible).
33.7. The word translated "brave men" is the Hebrew word ariel, the same as in 29.1. Watts translates as "valiant one" (cf. NASB) and gives the meaning in this context as "a champion put forward in challenge like Goliath of the Philistines" (John D. W. Watts, Isaiah 1-33. WBC 24. (Waco: Word Books, 1985), 423).
33.10-12. "The Lord's total adequacy (and intention) to deal with all who challenge his own authority and the welfare of his people" (Webb, 140).
33.13-16. Such a display of might leads to the "sinners in Zion (Jerusalem)" trembling in fear. The response required is to "walk righteously and speak uprightly," and take "refuge" in the Lord (verse 15-16, NRSV).
33.17-19. The enemy occupation of Jerusalem will seem to be a dream which has gone away. "The terror will only be a memory, defined by experiences with the counter and the weigher in the humiliating routine of collecting taxes and with the military supervisor of forts, who kept a watchful eye to see that Judah's forces were able to join Assyrian expeditions when ordered to do so but were not so strong as to encourage dreams of rebellion" (Watts, 428). For verse 19, cf. 28.11-13.
33.20-22. Instead of seeing the occupiers, their eyes "will see Jerusalem," pictured as "an immovable tent" (verse 20). There, the Lord will be enthroned, and the city will be a place of security like a city of rivers where no enemy ships can enter (verse 21; cf. Revelation 22.1).
33.23-24. "None will be sick in that day, or disadvantaged in the division of spoils" (Watts, 428f.), and all will be forgiven.
Isaiah 34-35
34.1-2. Isaiah calls the nations of the people to hear the judgment that the Lord will make against the nations of the world. The judgment uses graphic, sacrificial language. The Lord has a right to a "ban" (herem) on Edom (verse 2; "He will totally destroy them," NIV). Cf. Joshua 6.18.
34.3-4. "All the host of heaven" (verse 4) may refer to "the destruction of the astral deities of the nations" (Dan Johnson, "Isaiah," in the Asbury Bible Commentary (Grand Rapids: Zondervan, 1992), accessed at http: biblegateway.com).
34.5. The judgment focuses on Edom, to the south and east of Judah. Edom is no doubt "representative of the nations" (VanGemeren, 497) though Edom and Judah had many disputes over the years (cf. Numbers 24.18; Amos 1.11-12; Obadiah 8-15 among several).
34.6-7. The idea of sacrifice is used again. "Sacrifice is about recognizing who God himself is and giving him his due. Judgment is not a judicial or military act; it is a religious act. It is God acting to claim at last the honor that is to him as creator and ruler of the world" (Webb, 143f.).
Bozrah was a city in Edom.
34.8. The Lord has a right to "vengeance." "Vengeance in the Old Testament is a term used for justice which must be done to level a situation that has become unequal because a violent crime has been committed. Vengeance is not understood as satisfying an emotional need but reestablishing a social and judicial balance" (John D. W. Watts, Isaiah 34-66. WBC 25. (Waco: Word Books, 1987), 12).
34.9-10. Edom's land will be totally desolated.
34.11-15. "Edom's ruins will be over-grown and inhabited by wild creatures and demons" (Harper Collins Study Bible).
34.16-17. "The judicial procedure closes with the formal instructions for the transcript, Yahweh's scroll, to be read aloud to be sure that no item of the curses that comprise the judgment has been omitted" (Watts, Isaiah 34-66, 14).
35.1-2. The "flip side" of the judgment of chapter 34. "Whereas 'the day of vengeance' (34.8) is characterized by the sword and desolation, the day of the Lord's deliverance is characterized by his glory and sustenance" (VanGemeren, 497).
35.3-4. The judgment of God's enemies vindicates God's people.
35.5-7. Those who cannot help themselves will be helped by God. The creation which had been made desolate will be renewed. "It will be a sign that the new age has dawned, the Messiah has come, and the kingdom of God is at hand (see Matthew 11.1-6 where Jesus' response to John the Baptist's question as to whether Jesus is the Messiah includes these signs)" (Johnson).
35.8-10. The Lord will raise up a highway for God's people to Zion, the city of God (cf. Hebrews 12.22-24). The Lord's people are the "redeemed" (cf. 41.14; 43.14 where the Lord is pictured as "the redeemer"). Though originally "a legal term which pictured the duties of a family member toward relatives (cf. Ruth 3-4), the term comes to have a religious meaning which suggests that God has freed the redeemed from the consequences of their sins" (Watts, Isaiah 34-66, 16).
Isaiah 36
Chapters 36-39 are, according to Webb (147), "the pivot on which the book turns, and appear to have been designed to act as a bridge between its two halves." The historical event narrated in chapters 36 and 37 is also narrated in 2 Kings 18.13-20.19 (see, also, 2 Chronicles 32).
36.1-3. Sennacherib of Assyria attacks Judah in 701 BC and captures 46 (according to the Assyrian account) of the cities including Lachish (but not Jerusalem). Lachish was the next largest city in Judah. It was totally destroyed by Sennacherib's troops. Sennacherib is now ready to enact revenge on Hezekiah who had sought an alliance with Egypt. He sends his "field commander" from Lachish to Jerusalem. The "fourteenth" year most-likely refers to Hezekiah's sole reign. He had probably been "co-regent" with his father Ahaz (cf. 2 Kings 18.1). In 2 Kings, Hezekiah pays tribute to Assyria including silver and gold that comes from the temple, but Isaiah does not record this fact.
36.4-7. Neither depending on an alliance with Egypt or depending on Yahweh will suffice for Hezekiah according to the Assyrian representatives. Ironically, Isaiah would have agreed with the Field Commander's views on Egypt (cf. 19.14-16; 30.7; 31.3). The Assyrians demonstrate their ignorance of Yahweh and of Hezekiah's reforms in verse 7 by accusing Hezekiah of tearing down Yahweh's "high places."
36.8-10. The field commander endeavors to undermine Judah's confidence by taunting her inability to defend herself. He then claims that he is serving as an agent of Yahweh himself! The Lord does uses foreign nations to judge Israel/Judah but this is not one of those instances.
36.11-12. Hezekiah's representatives encourage the Assyrians to speak in Aramaic which was the international language rather than in the local dialect. The Assyrians refuse because it is part of their strategy for creating fear among the people.
36.13-17. The Assyrian commander speaks directly to the people of Jerusalem endeavoring to strike fear in their hearts. He promises the people peace and security if they will "make peace" with Assyria. For the language of "eat from his own vine…" cf. Micah 4.4.
36.18-20. The fatal mistake of the Assyrians will be in believing that Yahweh is like the gods of the other nations which the Assyrians have defeated. "The speech is so persuasive because it contains so much that is true. But its basic premise is false: namely, that the Lord has forsaken Judah, and therefore that trust in him is futile. It is always Satan's way to make us think that the God has abandoned us, and to use logic woven from half-truths to convince us of it" (Webb, 149).
36.21-22. The people remain silent in support of Hezekiah. The "torn clothes" of Hezekiah's representatives indicate their intense emotion and, perhaps, their distress at the blasphemy of the Assyrians (Donald J. Wiseman, 1 and 2 Kings, TOTC. (Downer's Grove, IL: IVP, 1993), 297).
Isaiah 37
37.1-7. Cf. 2 Kings 19.1-7. King Hezekiah expresses his mourning (verse 1) and sends a delegation to Isaiah. As Webb puts it, Hezekiah had "three great resources: the Lord (1), the Lord's prophet, and prayer (4, 15). He resorted at once to use them all" (150). Isaiah responds immediately with the word of the Lord. The Lord will not allow himself to be "blasphemed" (verse 6; "reviled," NRSV) and will "put a spirit in him" (NRSV; NIV = I will make him want to return…). "(This) reflects God's complete control of the situation…Things as ephemeral as a vague uneasiness or a distant rumor are all that is necessary to remove the emperor from before Jerusalem" (Webb, 150, quoting John Oswalt, The Book of Isaiah, Chapters 1-39. NICOT. (Grand Rapids, MI, Eerdmans, 1986, 647).
37.8-10. Sennacherib receives a report that the "King of Cush" was preparing to fight against him. "This report made it urgent for Sennacherib to finish his business with Jerusalem so that he could devote his energies to meeting this new threat" (Watts, Isaiah 34-66, 35). He then sends lower-level messengers to Hezekiah to push the negotiations.
37.11-13. The message of 36.18-20 is repeated with slight variation.
37.14-20. Hezekiah turns to his only resource to defeat the Assyrians—the Lord (Yahweh). He spreads the letter out before the Lord and prays. Hezekiah focuses on the Lord's character and honor (verses 15-16). Note the six different statements he makes about the Lord (Watts, 36). He calls the Lord's attention to Sennacherib's blasphemy and asks the Lord to hear his prayer (verse 17). The Lord is "the living God" (verse 17) in contrast to the gods "who were no gods but, the work of human hands" that Sennacherib had overthrown (verses 18-19). Finally, he asks the Lord to "save" the Israelites, not just so that they would be rescued, but so that "all the kingdoms of the earth may know that you, Lord, are the only God."
37.21-25 The Lord responds to Hezekiah's prayer, speaking to the Assyrians through a spokesman (Isaiah?). It is obvious that Sennacherib "didn't know who he was dealing with…" This is no "ordinary god" but "the Holy One of Israel!" Sennacherib and the Assyrians can boast all they want, it won't do them any good.
37.26-29. The Lord continues his speech against the Assyrians, now speaking in the first person. All the destruction of which Assyria has boasted had been planned by the Lord (verses 26-27). Now, though, the Lord will judge Assyria's arrogance (verses 28-29).
37.26. "Have you not heard? Long ago I ordained it
. Cf. 41.21-29; 44.6-8; 45.21; 46.8-11.
37.27. "Yahweh had prepared the mind of their enemies, so that it was easy for the Assyrians to win" (Watts, Isaiah 34-66, 45).
37.28-29. Does your pride ever get you into trouble?
37.30-32. The Lord speaks to Hezekiah. The "sign" that the judgment against Assyria will come true is that within three years the siege will be over, and "agricultural activity will be resumed and community life will flourish" (Webb, 153).
When you're going through a difficult time, what "promises" from the Lord do you hold onto?
37.33-35. Furthermore, Sennacherib will not be allowed to even enter Jerusalem. Why? Because the Lord will defend the city for his own sake and the sake of his servant David (verse 35).
37.36-38. A matter-of-fact report that the Lord did what he said he would do. "The towering tyrant is dispatched in just three verses" (Webb, 154)! The time between the Assyrian army being beset by a plague and Sennacherib's eventual murder by two of his sons was approximately twenty years.
Acts 26.24-32
26.24. The Roman Festus cannot believe what he is hearing and accuses Paul of being insane. Was it the idea of the resurrection that caused Festus' reaction?
26.25-26. Paul responds in a reasoned manner and calls upon Agrippa as a witness!
26.27. "The logic of the situation was so plain to the apostle that he could hardly imagine that such an expert in the Jewish religion would not accept the obvious conclusion" (F. F. Bruce, The Book of the Acts. NICNT. (Grand Rapids, MI, Eerdmans, 1981 (reprint), 495).
26.28. Agrippa refuses to answer the question. Saying that he did not believe the prophets would certainly cast him in a bad light with the Jewish leaders, especially the Pharisees. But to say that he did believe the prophets would cause him to have deny the truth of Paul's claim or side with Paul against the religious leaders.
26.29. Do we have the same desire as Paul, for all to become Christians?
26.30-31. All agree that Paul was innocent according to Roman law.
26.32. Paul's appeal to Caesar "had earlier saved Paul's life (25.3) and now it provides him free passage to Rome (19.21) and a public forum for the gospel there" (Craig Keener, The IVP Bible Background Commentary (Downers Grove, IL: IVP, 1993), 400).
Acts 27.1-12
27.1. Note the "we" last seen in 21.18. The author of Acts is back. The "Imperial Regiment" may indicate that Paul is receiving a more favorable position as a Roman citizen.
27.2. For Aristarchus, cf. 19.29; Colossians 4.10; Philemon 24. F. F. Bruce (501) suggests that Aristarchus and Luke may have passed themselves off as Paul's slaves which would have earned Paul additional respect.
27.3. Sidon was 69 miles north of Caesarea; Julius is portrayed as a kind person, allowing Paul to visit fellow-believers.
27.4-6. Cf. the voyage in 21.1-3. Myra was one of the chief ports of the grain fleet that went between Egypt and Rome; Alexandria was straight south of Myra (the southern most point of the province of Asia).
27.7-8. "Crete was the largest island of the Aegean Sea. It had few harbors in the north, and a north wind from the Aegean could wreck a ship against the coast….But the south coast of Crete had more harbors, and the south winds there were more gentle" (Keener, 401).
27.9. Yom Kippur (the Day of Atonement) occurred in late September through early October (Bruce estimates October 5th if this is AD 59). Dangerous sailing began around September 14th and lasted until November 11th at which time all navigation on the open seas stopped until after winter.
27.10. Paul's advice is for the ship to remain at Fair Havens. We are not told whether this advice was based solely on Paul's experience as a traveler (cf. 2 Corinthians 11.25), or whether Paul received a vision or other divine insight.
27.11. "Being a practical Roman, the centurion respects the nautical knowledge of the captain more than a Jewish prisoner's religious insights" (Keener, 401f, assuming that Paul's "insights" had a divine source). Since the ship was under contract to the state, the centurion functions as "the commanding officer."
27.12. Phoenix was probably well-known to be a suitable (and popular?) winter harbor.
Acts 27.13-26
27.13. The trip to Phoenix was not a long one so the ship's crew were confident that they could make it easily after the wind changed in their favor.
27.14. The wind changed quickly, to their detriment. Has that ever happened to you in life? How do you respond when "the winds" change?
27.15-16. Cauda (Modern day Gaudho) was 23 miles away. The author of Acts remembers in vivid details the struggle to gain control of the ship's "boat" (The "lifeboat" or "dinghy," it was used for landings and was probably being pulled behind the ship).
27.17-19. Luke gives the desperate measures taken by the crew to save the ship. "The sandbars of Syrtis" were the shoals of northern Africa. Keener refers to the modern "Gulf of Sidra" (402) and notes that "even in good weather, Alexandrian grain ships sailed northward to Asia and then westward to Italy" in order to avoid the Syrtis (402).
27.20. The ship had even lost means by which to navigate. The ship's crew had no idea where the ship was and "no hope of being saved."
27.21-22. Paul reminds them that they should have listened to him in the first place! But he then interjects a word of hope. In what situations do you need to speak hopeful words to others?
27.23. Paul has a message from God, and he identifies this God to his gentile fellow-passengers.
27.24. Cf. 9.15; 19.21; 23.11.
27.25-26. In what way do Paul's words in verses 25-26 reflect the promise of Romans 8.28?
Acts 27.27-44
27.27. They have been in the storm for two weeks! The "Adriatic Sea" (NIV; literally, "Sea of Adria") is not what we know as the Adriatic Sea (along the coastline of eastern Italy) but is akin to the central Mediterranean Sea.
27.28. The sailors "sensed" that they were getting close to land but didn't know where the land was!
27.29. Anchoring from the stern was unusual but to anchor from the bow would have caused the ship to "swing round" from the wind.
27.30. The sailors endeavor to "save their own skin" at the expense of others on the boat.
27.31-32. Paul figures out what the crew is doing, and he tells the centurion, "You're in deep trouble if you lose the crew." We don't know how Paul figured this out. One commentator of the 19th century wrote that Paul knew "either by a natural sagacity ("acuteness of mental discernment," dictionary.com), by nautical experience, or by special revelation" (John Stott, The Message of Acts: The Spirit, The World, and the Church (Downers Grove, IL: IVP, 1990), 391, quoting J. A. Alexander). The centurion has learned that it is unwise to disregard Paul's advice.
27.33-34. Paul recognizes that they've been under so much stress, and have been so single minded about surviving the storm, that they've not been taking care of their own bodies. So, he orders them to take care of their bodies and eat. William Barclay puts it this way: Paul was "a visionary man of God; but he was also an intensely practical man. He had not the slightest doubt that God would do his part but he also knew that they must do theirs" (The Acts of the Apostles, Revised Ed. Daily Study Bible. (Philadelphia: The Westminster Press, 1976), 185f.).
27.35. Paul "gives thanks." He most likely blessed the food with the traditional Jewish blessing: "Blessed are thou, O Lord, our God, King of the Universe, who bringeth forth bread from the earth." Also, compare the language here with Luke 22.19; 24.30; and 1 Corinthians 11.23-25.
27.36. Note the change in atmosphere on the ship after Paul gives thanks! How does "an attitude of gratitude" help to change negative experiences?
27.37. One wonders if it was necessary to count those on board in order to divide the bread.
27.38. They jettison the rest of the wheat cargo in order to lighten the ship and keep the ship from taking on water.
27.39-44. Compare Paul's earlier predictions in 27.22, 24, 26, 34.
27.39-41. "'St. Paul's Bay' (the traditional site of the ship wreck) is some distance away from the main harbor of Valleta, with which they were probably familiar…The west side of the bay, to which the ship must have been driven, is rocky, but has two creeks…(The Bay) is sheltered on the north-west by the island of Salmonetta, which is separated from the Maltese mainland by a narrow channel about a hundred yards wise" (F. F. Bruce, The Book of the Acts. NICNT. (Grand Rapids, MI, Eerdmans, 1981 (reprint), 518).
27.42-44. Fearing the prisoners' escape (which would be punishable by death), the soldiers make plans to kill them. But the centurion, no doubt out of gratitude that Paul had saved their lives, prevented them from carrying out the plan, and made an alternative one instead.
Think of how you can do the following when you're in the midst of a storm: look up (verses 23-26), stick together (verses 30-32), take care (verses 33-34, and give thanks (verses 35-36).
Acts 28.1-15
28.1. Luke calls the island "Melita" (or Malta). Melita was a Canaanite word meaning "refuge;" the island had gotten the name for being a "refuge" for Phoenician sailors.
28.2. The word translated "islanders" is "barbarians" which the Greeks used "for all foreigners who spoke their native language" (Stott, 394). Yet, these "barbarians" are truly civilized by showing "unusual kindness."
28.3. It's striking that the apostle Paul isn't too big to serve by "picking up sticks." The "viper" could easily hide among the sticks and even be confused for a stick.
28.4. The Maltans assume that Paul is getting his "just desserts." The "goddess Justice" (NIV) is Dike whom the Maltans believe has enacted her revenge on Paul.
28.5-6. When Paul doesn't die, the Maltans quickly change their minds and believe Paul to be a god" which "obviously amuses" Luke (cf. Stott, 394). Rather than judged by Dike, Paul is protected by Jesus.
What does this story say to us about making conclusions when bad things happen to others?
28.7. "chief official" translates the word "protos," literally "first man" of the island, probably an official title.
28.8. It's thought that Publius' father suffered from "Malta fever" which was caused by a particular microbe in goat's milk.
28.8b-9. Again, Paul is not "too busy" to serve others. How can our service "open the door" for the good news of Jesus?
28.10. The "many honors" could have included an "honorarium."
28.11-13. Compare the trip described in 20.1-21.17.
28.11. The "three months" probably marks mid-February when the sailing season began. Paul and his companions set sail on another Alexandrian ship which had probably wintered in Malta. The "Twin Brothers," Castor and Pollus, were sons of Zeus (Jupiter) and the gods of navigation.
The mariners believed that the ship's figurehead would bring them good luck; on what things do people rely on today?
28.12. Syracuse was one day's journey and the most important city of Sicily.
28.13. Rhegium was on the toe of Italy; Puteoli was 180 miles to the north, along the western coast of Italy, at the Bay of Naples.
28.14. Paul and his companions are met by fellow believers who offer them hospitality. Is there someone to whom you can demonstrate hospitality this week?
Paul was not the first to preach the gospel in Rome (cf. Romans 1.13).
28.15. The "Forum of Appius" was 43 miles from Rome; "Three Taverns" was 33 miles from Rome. Note how Paul responds to their coming to greet him. John Stott describes the scene: "It must have been an emotional experience for Paul to meet personally the first residents in the city of his dreams and the first members of the church to which he had addressed his great theological and ethical treatise" (Stott, 394).
When Paul started this journey (cf. 20.1), he expected to go from Ephesus to a short stay in Jerusalem. From Jerusalem, he expected to go directly, and probably quickly, to Rome. But it didn't go that way. Instead, Paul arrives in Rome years and trials and a ship wreck after he expected to arrive. Has your journey gone the way you though it would? What have you learned along the way?
Acts 28.16-31
28.16. Though Paul would be allowed to "live by himself," he would have a Roman guard chained to his wrist. Paul was a "captive" but he probably thought of the Roman guards as a "captive audience."
28.17-20. Since Paul could not go to the synagogue, he brings the "synagogue" to him. His speech makes these main points: (1) He had done nothing wrong against the Jewish people; (2) The Romans had wanted to set him free; (3) Because the Jews had objected to his release, he felt compelled to appeal to Caesar; (4) "It was his devotion to the ancestral hope of Israel that had cost him his freedom and brought him as a prisoner to Rome" (F. F. Bruce, The Book of the Acts. NICNT. (Grand Rapids, MI, Eerdmans, 1981 (reprint), 530). Cf. 23.6; 24.14-15, 21; 26.6-8, 23.
28.21-22. The Jewish leaders of Rome have not received any word concerning Paul, but they had heard that some were "speaking against" faith in Christ. One wonders how open they were to the message which Paul would bring.
28.23-24 There was a mixed response to Paul's message, but the implication may be that the majority did not believe.
28.25-27. The meeting ends with Paul quoting Isaiah 6.9-10 which warns Isaiah to expect an unfavorable response from the people. Cf. Mark 4.12; Luke 8.10; John 12.39f.; Romans 11.8-11.
28.28. The Gentiles will now have priority in receiving the message of salvation (cf. 13.46; 18.6; 19.8f.). "Paul's arrest, imprisonment, and trials were all due to his uncompromising espousal of the Gentile cause" (Stott, 404f.).
28.30. The prosecution would have been given 18 months to state its case; assuming that Paul was released, formalities leading up to the release would have taken an additional six months or so.
28.31. "With all boldness and without hindrance…" the authorities did not seek to prevent the preaching of the gospel which they would have had they considered it "subversive."
Compare this summary with the ones in 6.7; 9.31; 12.24; 16.5; 19.20. What does this say to us about how the church was growing?
Ephesians 1.1-14
1.1-2. Some scholars question Paul's authorship of Ephesians. The letter is very impersonal which is surprising since Paul spent a number of years in Ephesus (see Acts 19). But the fact that "Ephesus" is missing in some of the best Greek manuscripts may suggest that the letter was intended to be a "circular" letter, to be read by believers ("saints") in multiple cities. For the salutation, compare Paul's other letters.
"Because the epistle bears a great deal of similarity to Colossians—nearly half of the verses of Ephesians have verbal parallels in Colossians; about one-third of the words of Colossians are found in Ephesians; and the role of Tychicus is virtually the same in both letters (
Eph 6:21-22
;
Col 4:7
)—it appears that the two letters belong together, written at nearly the same time by Paul" (Wesley E. Vanderhoof, "Ephesians," in the
Asbury Bible Commentary
(Grand Rapids: Zondervan, 1992), accessed at
http: biblegateway.com
).
1.2. "Grace" was a common Gentile salutation; "Peace" was the typical Jewish salutation. But note that the "grace" and "peace" comes from "God the Father and the Lord Jesus Christ."
1.3-14. In Greek, this is one long sentence!
1.3-4. As believers in Jesus, we have been both blessed and chosen. "'In the heavenly realms' implies that these blessings are secured in the very essence and character of God himself" (Richard Erickson, "Ephesians," Evangelical Commentary on the Bible, ed. Walter A. Elwell (Grand Rapids: Baker Book House, 1989), 1022). Note that the "choosing" has a specific purpose: that we would be holy and blameless.
1.5. It was not only God's will but God's pleasure to bring us into his family (adoption/sonship are both family words).
1.6. We have been graced (NIV= "he has freely given us") to the praise of God's grace
. Being graced should result in praise.
1.7-8. "God had redeemed Israel (i.e. freed them from slavery) through the blood of the Passover lamb" (Keener, 541). We receive our "redemption" through the blood of Christ, the beloved one (cf. Genesis 22.2; Matthew 3.17).
1.9-10. God has made known to us the "mystery" of his will (the content of which will be defined in 3.3-9) according to his "good pleasure" (see verse 5). This mystery was thoroughly thought out because it was "in all wisdom and understanding." The ultimate goal is that "all things" will be "summed up" (brought to unity, NIV) in Christ. "God's plan is that 'all things' which were created through Christ and for Christ, and which hold together in Christ (cf. Colossians 1.16-17), will finally be united under Christ by being subjected to his headship" (John Stott, The Message of Ephesians. BST (Downers Grove, IL: IVP, 1979), 44).
1.11-14. Stott (45ff.) summarizes these verses: "(1) God's people are God's possession, (2) God's people depend on God's will; (3) God's people live for God's glory."
1.11-12. Our "choosing" is for "the praise of his glory" (again!). Are we living in such a way that God is praised?
1.13. In case his readers thought themselves excluded (he has been speaking in 1st
person plural), Paul makes clear that "you" have "heard the word of truth."
1.14. "Paul here speaks of the Spirit as a 'deposit' (NIV)—a term used in ancient business documents to mean a 'down payment.' Those who had tasted the Spirit had begun to takste the life of the future world that God had promised his people" (Keener, 542).
MIDLANDS CHRISTIAN CHURCH

1312 W. Main Street

Lexington, SC 29072
Email: midlandschristian(@)juno.com
Tim: timterri(@)juno.com
Phone: (803) 808 1122