Welcome To
Midlands Christian Church
!
Welcome to Midlands Christian Church! We are so glad that you are interested in learning more about us! Here is a little about who we are. We are a church that is committed to worshipping Christ and living out His teachings daily! We want to help you grow in Christ and see Him work through you to serve the community around you!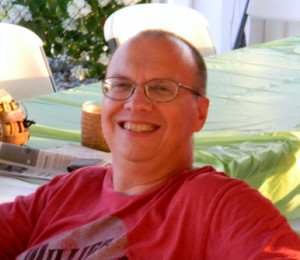 Tim Brokaw
Senior Minister
A native of Indianapolis, Indiana, Tim Brokaw became the first full-time minister of Midlands Christian Church in June, 1997. Before coming to Midlands, Tim served three and a half years as the minister of Carter Christian Church, in Elizabethton, Tennessee. Prior to entering the ministry, he worked eight years as a teacher, coach, and guidance counselor at University School in Johnson City, Tennessee.
He has earned degrees from Milligan College (B.A.), East Tennessee State University (M.Ed.), and Emmanuel School of Religion (M.Div.). Tim completed his Doctor of Ministry (D. Min.) at Emmanuel (now named Emmanuel Christian Seminary) in May of 2012. His doctoral project was entitled, Voices at the Table: Communion Meditations Based on the Writings of Christians through the Ages.
Tim met his wife Terri while she was completing her student teaching at University School. They were married on June 12, 1993. Tim and Terri have two daughters, Hannah and Olivia. Hannah and Olivia are both proud of the fact that they are natives of South Carolina.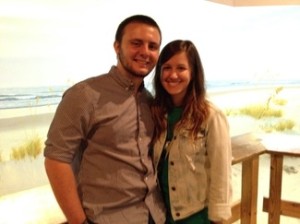 Sage Moody
Youth Minister
Sage Moody was born in Charleston and grew up at Macedonia Christian Church in Macedonia, SC. He graduated from Charleston Southern University on May 9, 2015, earning a B. A. while majoring in Youth Ministry. Before coming to MCC, Sage did internships at First Christian Church of Moncks Corner and at the Shack Campus Ministry (http://shackcommunity.com).
Sage enjoys all things Clemson athletics and loves spending his Saturdays watching college football. He also enjoys being able to spend a day in a kayak or playing gratuitous amounts of disc golf. Sage drinks way too much coffee and eats too much Chic-Fil-A, if too much even exists.

Sage began his ministry at MCC in May, 2013, as our Summer Intern. The elders hired him as Youth Director at the end of the internship. Sage is now married to the lovely Kim. Kim also graduated from CSU on May 9, 2015, earning a degree in Elementary Education and is now a 3rd grade teacher at Sandhills Elementary. They were married on November 8, 2015.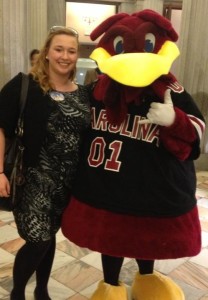 Rachel Watson
Worship Leader
Rachel began attending Midlands Christian Church in 2009. Her ministry over the last 6 years has included working with the children's ministry, youth group, and praise team. She has volunteered in the nursery and as a substitute children's Sunday School teacher. During her last years of high school, Rachel began a small group for girls and was instrumental in the initiation of a program entitled "Naomi – Ruth" which brought young girls and mature Christian women together. Rachel currently volunteers with children's church, the youth group, and has been involved with the praise team for the last 4 years. Rachel began leading worship full time during the summer of 2015.
Rachel is a senior at Converse College and will graduate in May 2016 with a Bachelor's degree in Music Education. Upon graduation, she plans to teach music at an elementary school. Rachel has been principal cellist of the Converse Symphony Orchestra, and served on the Petrie School of Music Student Faculty Advisory Board during the 2014-2015 school year.
Rachel is a native of Lexington, SC. She met her husband, Brandon, at Midlands Christian in 2010, and they were married in 2013. They currently live in Irmo with their dog, Cooper. Rachel enjoys cooking, spending time with her family and friends, and cheering on the Gamecocks.
Live Your Faith. Get Connected!
We love

serving in ministry.

We want to see you grow in your relationship with Christ and see you serve in our ministries!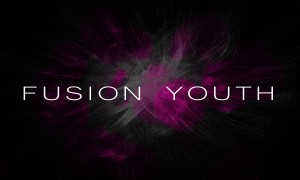 Wednesday Night Youth Group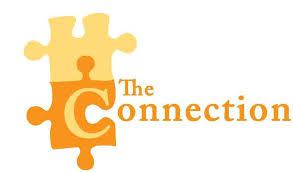 Wednesday Night Adult Small Group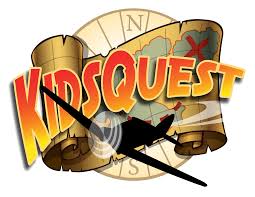 Sunday Morning Kid's Church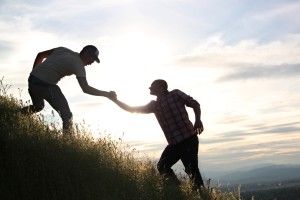 Activities and Outreach Ministry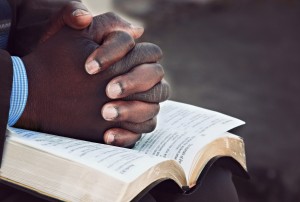 Immediately After Sunday Worship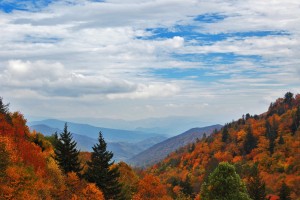 Welcome Ministry


Midlands Christian Church exists to honor God by connecting people to God, others, and service through a growing relationship with our Lord Jesus Christ.
Midlands Christian Church shares the Gospel in order to reach those of the community, the state and the world, living the example of our Savior and Lord Jesus Christ. As a family we provide the necessary means for those who are seeking a relationship with Jesus Christ, guidance for believers, and compassion for all.
We Believe…

1. That Jesus Christ is the divine Son of God who died for our sins and rose from the dead (John 3:16; 1 Cor. 15:3-4).
2. That the Bible is the inspired word of God. A lamp unto our feet and a light unto our path (2 Timothy 3:16; Psalm 119:105).
3. That all have sinned and fall short of the glory of God (Romans 3:23).
4. That forgiveness of sins and the promise of eternal life are available to those who trust Christ as Savior and Lord, repent of their sin, confess their faith and are baptized into Him (Acts 2:38).
5. That the church is the body of Christ (1 Cor. 12:12) and that Christ will one day return for His body.
Worship The Lord In Giving

We give as an act of worship. God has blessed us with His money. If we are to be stewards of God's, we are responsible to use it to help grow God's Kingdom. Money donations are a great way for you to give back and for us to ensure that we are able to stay faithful to God and grow His Kingdom.

Online tithing — Coming soon
Being connected to God is important. Diving into the Word daily is a great way to ensure that you are continually developing a relationship with your creator. Join us as we read through the Bible.
Prayer for when you read the Scriptures:
Take away, O Lord, the veil of my heart while I read the Scriptures. Blessed art thou, O Lord: O teach me thy statutes! Give me a word, O Word of the Father: touch my heart: enlighten the understandings of my heart: open my lips and fill them with thy praise.
Lancelot Andrewes (1755-1626), quoted in the Oxford Book of Prayer, 285.
This is a Two-Year Bible Reading Plan. Below the plan for the month are questions, reflections, and notes to aid your reading for this week's reading.
November
29 Psalms 66, 67; Acts 15:1 – 11
30 Psalm 68; Acts 15:12 – 21
December
1 Psalms 69, 70; Acts 15:22 – 35
2 Psalms 71, 72; Acts 15:36 – 16:5
3 Psalms 73, 74; Acts 16:6 – 15
4 Psalms 75 – 77; Acts 16:16 – 24
5 Psalm 78; Acts 16:25 – 40
6 Psalms 79, 80; Acts 17:1 – 9
7 Psalms 81 – 83; Acts 17:10 – 15
8 Psalms 84 – 86; Acts 17:16 – 34
9 Psalms 87, 88; Acts 18:1 – 11
10 Psalm 89; 1 Thess. 1
11 Psalms 90 – 92; 1 Thess. 2:1 – 9
12 Psalms 93 – 96; 1 Thess. 2:10 – 16
13 Psalms 97 – 101; 1 Thess. 2:17 -3:13
14 Psalms 102, 103; 1 Thess. 4:1 – 12
15 Psalm 104; 1 Thess. 4:13 – 18
16 Psalm 105; 1 Thess. 5:1 – 11
17 Psalm 106; 1 Thess. 5:12 – 28
18 Psalm 107; 2 Thess. 1
19 Psalms 108, 109; 2 Thess. 2:1 – 12
20 Psalms 110 – 114; 2 Thess. 2:13 – 3:5
21 Psalms 115 – 118; 2 Thess. 3:6 – 18
22 Psalm 119:1 – 64; Acts 18:12 – 17
23 Psalm 119:65 – 120; Acts 18:18 – 23
24 Psalm 119:121 – 176; Acts 18:24 – 28
25 Psalms 120 – 126; Acts 19:1 – 10
26 Psalms 127 – 132; 1 Cor. 1:1 – 9
27 Psalms 133 – 136; 1 Cor. 1:10 – 17
28 Psalms 137 – 139; 1 Cor. 1:18 – 31
29 Psalms 140 – 143; 1 Cor. 2:1 – 5
30 Psalms 144 – 146; 1 Cor. 2:6 – 16
31 Psalms 147 – 150; 1 Cor. 3:1 – 9
Week 48(November 29-December 5)
Psalms 66-67
Psalm 66 is a psalm of praise uttered after God has brought the psalmist (and/or) the people through a time of testing.
66.1-4. The call to praise goes out first to "all the earth" (vv 1, 4).
66.5-7. God's faithfulness is rehearsed, first for all humankind (v. 5), and then for the nation of Israel (though unnamed, verse 6 most-likely refers to the parting of the Red Sea in Exodus). Cf. 65.5-7.
66.8-12. The congregation is to praise for God has brought his people through a difficult time. Though tested, metaphorically imprisoned, the people have been brought to a "place of abundance."
66.10. For "tested…refined like silver…" cf. Proverbs 17.3; 27.21.
66.12…."We went through fire and water…" cf. Isaiah 43.1-2. The word translated as "a place of abundance" is the same word used in Psalm 23.5 in the phrase, my cup overflows.
Have you ever gone through a time of testing during which you found yourself being "refined?" What was the experience like for you? Would you want to go through it again?
66.13-15. An individual speaks and promises to fulfill his vows (cf. 7.17; 50.14). This may be the psalmist; if this psalm was part of a liturgy at the sanctuary, the individual may be a priest, or even the king speaking as a representative of the people.
66.16-20. An individual proclaims all that God has done for him.
66.16. "Come and hear" balances the call to "come and see" in verse 5.
66.17-18. Prayer includes praise (v. 17) and should come from a sincere heart (cf. Kidner, 236).
66.19-20. "God has neither rejected prayer nor withheld his covenant love" (R. E. O. White, "Psalms," Evangelical Commentary on the Bible, ed. Walter A. Elwell (Grand Rapids: Baker Book House, 1989), 384).
Psalm 67: "Changes in the persons addressed (congregation, God, congregation), the refrain, and the musical pause reveal a moving liturgy of thanksgiving" (White, 384).
67.1. The psalm begins with the essence of the "Aaronic (or priestly) Benediction" from Numbers 6.24-26.
67.2-3. The prayer is for Israel to be blessed so that the nations of the world may know God's salvation and that the peoples of the world would praise God. Cf. 2 Timothy 3.15-16. In essence, the psalmist is praying that the Lord's promise to Abraham in Genesis 12.3 will be fulfilled: I will bless those who bless you, and the one who curses you I will curse; and in you all the families of the earth shall be blessed.
67.4. The reason that the peoples may praise is that God rules the peoples with equity and guides the nations of the earth. God's goodness is not confined to Israel alone.
67.5. The psalm repeats the refrain of verse 3.
67.6. The psalm repeats the emphasis on God's blessing in the harvest found in 65.9-13. This psalm may have been used at the temple in response to a bountiful harvest.
67.7. A prayer for blessing so that "all the ends of the earth" will fear God. "Let God (the psalm encourages us to pray), who brings much out of little and distributes it in love, bring such blessing on us as to make us, in our turn, the blessing of the world" (Derek Kidner, Psalms 1-72, TOTC. (Downer's Grove, IL: IVP, 1973), 237)!
Psalms 68
"Notoriously difficult, this 'psalm' is best understood as a liturgical script" (White, 384). It was most likely used in worship at the Jerusalem temple.
68.1-3. God is called to go forth in victory in the words prescribed for the procession of the ark in Numbers 10.35-36 (cf. 2 Chronicles 6.41-42).
68.4-6. A hymn of praise, viewing God as "protector of the helpless and judge of the lawless" (Kidner, 239).
68.7-10. God is now addressed directly as his leading his people into the land, and his provision of rain, are celebrated. For verses 7-8, see Judges 5.4-5.
68.11-14. Continued echoes of Judges 5 (vss. 13-16; 30) may be present here. The fleeing of armies before the Lord is pictured.
68.13. the wings of my dove …with silver… gold has been taken to refer to Israel basking in prosperity, the enemy in flight, the glory of the Lord manifested in the battle, and "the women of 12b preening themselves in their new finery" (see Kidner, 240f., and the citations there).
68.15-16. A mountain is "jealous" of the fact that the Lord has chosen Zion to be his "home."
68.17-18. As a victorious King coming home after a battle, the Lord ascends the temple mount. Paul adapts verse 18 in Ephesians 4.8.
68.19-23. Via graphic language, the psalmist gives thanks to God for his provision, his deliverance, and his defeat of his (and Israel's) enemies.
68.24-27. The procession nears the Sanctuary. Cf. 1 Chronicles 13.8 and 15.16-28.
68.28-31. God is called to show his strength as the nations of the world pay him homage.
68.30. "'The beast of the reeds' may be the crocodile or hippopotamus, a nickname for Egypt" (Kidner, 244).
68.32-35. A final hymn of praise. For verse 33, cf. 18.9-13; Psalm 29.
Psalms 69-70
Psalm 69 is a prayer written by someone undergoing persecution. Along with Psalms 22 and 110, it is one of the three most quoted psalms by the New Testament.
69.1-4. The psalmist acknowledges his desperation to the Lord. He is like a man drowning in deep waters.
69.4. "Those who hate me without reason…" Cf. Psalm 35.19. In John 15.25, Jesus quotes the phrase as being fulfilled in his life.
69.5-12. The psalmist prays that his persecution will not bring shame to God's people. The implied question may be, "What will happen to God's people and His name if a servant of His can be insulted with impunity" (Kidner, 246)?
69.9. The first phrase is applied by the disciples to Jesus in John 2.17; the final phrase is applied by Paul to Christ in Romans 15.3.
69.13-18. The psalmist prays for deliverance.
69.13-14. Compare the language in verses 1-2.
69.19-21. Instead of receiving sympathy, the psalmist received scorn.
69.21. See how this played out in Jesus' life in Matthew 27.34, 48, and especially John 19.28-29.
69.22-29. In much the same way that his enemies have put "gall" in his food (v. 21), the psalmist prays that his enemies' table "would be a snare" to them. He prays that both their eyesight and physical strength (v. 23) be taken from them. As they have attempted to deny him his "place," he prays that their "place" be taken from them (v. 25). Their unrighteousness should lead to their being "blotted out of the book of life." As we've seen previously in the Psalms, the prayer is a cry for God's justice. Yet, followers of Jesus should remember that Jesus taught us to "love our enemies" (cf. Matthew 5.43-47).
69.25. The first phrase is quoted by Peter in Acts 1.20 in reference to Judas.
69.29. Note the transition between the acknowledgement of pain and the prayer for God's salvation and protection.
69.30-33. The psalmist promises to praise God while recognizing this praise is more desired by God than an expensive sacrifice.
69.34-36. The praise moves from the praise of the individual to the heaven, earth, and the seas. The conclusion also moves from the plight of the individual to the plight of the nation. These verses may have been added to the psalm for corporate worship.
Psalm 70–With a few minor changes, these verses were included as Psalm 40.13-17. The comments below are repeated from the comments at Psalm 40.
70.1-3. Deliverance from the "troubles" without, namely his opponents.
70.4-5. The psalmist focuses on the Lord's glory before uttering another request for himself. This is the order of the prayer that Jesus taught (Matthew 6.9-13).
Psalms 71-72
Psalm 71 is the song of an aging or elderly person. "The old man's prayers are scattered through the psalm, that he might not be shamed, forsaken, or deserted, but rescued, delivered, heard, saved. And so are his affirmations of confidence, for he is sure that God will again see him through present opposition to restoration and honor" (White, 385).
71.1-3. An almost exact quotation of 31.1-3a, the opening of the psalm reflects on the Lord as a refuge.
71.4-6. Cf. 22.9-10 for similar thoughts. The psalmist remembers that the Lord has been with him since "birth."
71.7-8. The word translated "sign" (NIV) is translated as "marvel" by the NASB and "example" by the NLT. It is often used in a negative sense. Most commentators would agree that the sense of its usage here by the psalmist is: "God is making an example of him, they say; this is what happens to those who commit dreadful sins, he must be a dreadful sinner" (Michael Wilcock, The Message of Psalms 1-72, BST (Downer's Grove, IL: IVP, 2001), 248.).
71.9-13. The psalmist seeks the Lord's help and vindication in his old age while those around him seek to take advantage of him in his frailty.
71.12-13. cf. 22.11; 70.1; 35.26.
71.14-16. The psalmist's faith in God results in hope and praise. Note the number of times the Lord is addressed ("you;" "your"). The psalmist's hope is not in himself but in the Lord.
71.17-21. The psalmist repeats the theme from verses 5-9 of God's lifelong care of him but this time "with a livelier interest in the future" (Kidner, 252).
71.22-25. The psalm ends with an expression of confidence in the Lord and gratitude for deliverance. The name for God, "Holy One of Israel," is prominent in Isaiah but relatively rare outside of the prophet. It appears elsewhere in Psalms in 78.41 and 89.19.
Psalm 72 is a royal song, perhaps sung at the coronation of a king. It is ascribed to Solomon and the concluding words in verses 17 and 18 compare to the words of David upon hearing of Solomon's coronation in 1 Kings 1.48. The psalm formed the basis of the hymn by Isaac Watts, "Jesus Shall Reign."
72.1-4. A prayer for the king to rule with justice and righteousness.
72.5-7. The prayer continues requesting a long-life and a long-reign for the king. Cf. the words of David in 2 Samuel 23.1-7.
72.8-11. Along with a long-life and a long-reign, the psalmist prays for a "boundless realm" (Kidner, 256) for the king.
72.10. 1 Kings 10.1ff tells of the visit of the Queen of Sheba to Solomon. Sheba was likely located in modern-day Saudi Arabia.
72.12-14. The king's "boundless realm" are directly related to his compassion for the poor and needy.
72.15-17. The psalmist prays that the king's reign will be marked by prosperity and blessing, not only for the king but for "all nations" (v. 17). The blessing of all nations reflects God's promise to Abraham in Genesis 12.1-2 (cf. Genesis 18.18; 22.18; 28.14).
72.18-20. As with the other "books" of the Psalms, Book II ends with a doxology (cf. 41.13; 89.52; 106.48; 150).
Psalms 73-74
Psalm 73 "is the story of a bitter and despairing search, which has not been rewarded beyond all expectation" (Derek Kidner, Psalms 73-150, TOTC. (Downer's Grove, IL: IVP, 1973), 259).
73.1-3. The psalm begins with a statement of trust in God followed by an immediate acknowledgment that the psalmist nearly turned from God due to his envy of the wicked.
73.4-9. The wicked seem to have no pain in life. The ease of their lives lead them to pride and arrogance directed towards both people and God.
73.10-12. Who doesn't want to be rich? The people praise the wicked even while the wicked question God's rule.
73.13-14. The psalmist expresses that his own trust in God and following God's law have been "in vain" because he suffers while the wicked are "ease."
73.15-20. The psalmist's view point changes when he visits the sanctuary. When he worships, he understands that the wicked will ultimately be judged by God. "They are like a dream when one awakes…" Cf. James 4.14.
73.21-28. The psalmist realizes that his priorities have been wrong, even "stupid." He possesses more than the wicked's material wealth: "for he possesses God's constant presence, guidance, and hope. In heaven or on earth, nothing can surpass the privilege of knowing God, his strength now, his inheritance forever" (White, 385).
Psalm 74 represents the lament of the community during a national disaster. The psalm seems to fit the experience of Israel at the destruction of the temple by the Babylonians in 587 BC (and/or the following exile).
74.1-2. A plea to God to remember his people, "the sheep of your pasture" (cf. Psalm 95.7; 100.3). How often do you feel "forgotten" by God?
74.3-8. A description of the destruction of the temple. The psalmist sees the destruction as a personal affront to God and he addresses God directly: "Turn your steps (v. 3)…Your foes roared in the place (v.4)…They burned your sanctuary…they defiled the dwelling place of your Name (v. 7).
74.9-11. There are no signs or prophets left to answer the questions: "How long?" and "Why?" Cf. Habakkuk 1.2.
74.12. Even in the midst of this national disaster, the psalmist turns to God my King from long ago (who) brings salvation on the earth.
74.13-15. The imagery of verses 13-15 may be derived from an Ancient Near Eastern creation story in which "the watery forces of chaos are defeated by the Lord" (Harper Collins Study Bible). The imagery here is most likely applied to the parting of the Red Sea during the Exodus.
74.16-17. The Lord is the God of Creation who placed the sun and moon in place.
74.18-23. The psalm ends with a series of petitions asking God to act behalf of his people, in keeping with his covenant with Israel (v. 20). God's reputation is at stake since "foolish" people revile his name (v. 18) and scoff at him (v. 22).
Psalms 75-77
Psalm 75 is a community psalm of thanksgiving.
75.1. The community begins the psalm by giving thanks for God's "wonderful deeds" (cf. 9.1).
75.2-5. The voice shifts to the God's voice (perhaps through a priest or prophet) who announces his judgment against the wicked and the proud. The word "horn" is used as a symbol of a person's strength.
75.2. The word translated "appointed time" (NIV) is used for the "seasons" of the year in Genesis 1.14 and for the "appointed feasts" in Leviticus 23.2. "No word could better express His control" (Kidner, Psalms 73-150, 271).
75.6-8. An individual or community comments on God's judgment.
75.6-7. The Hebrew word translated by the NIV as "exalt" is related to the word translated "lift up" in verses 4-5. Hence, the community is picking up the warning that God issued in verses 4 and 5.
75.8. "God's pledge of ultimate action (v. 2) is translated into a powerful vision" (ibid., 272). For "cup" as a metaphor for God's judgment, cf. Isaiah 51.17, 22; Jeremiah 25.15; 49.12; Ezekiel 23.31-33; Habakkuk 2.16.
75.9-10. The psalm ends by bringing together the themes of praise (v. 1) and divine judgment (cf. vv. 4-5 for "horns").
Psalm 76 exalts the God of Israel who resides in Zion (Jerusalem).
76.1-2. The word translated dwelling place (NIV) is a word which is literally "the lair" of a lion. The implicit comparison is that God is strong like a lion.
76.2. "Salem" is an ancient name for Jerusalem (cf. Genesis 14.18).
76.3-6. The victories of the Lord are celebrated. The context of this psalm may be "the sudden overthrow of Sennacherib's army before Jerusalem" (White, 386). Cf. Isaiah 37.9-36; Psalms 46; 59.
For "rider and horse," cf. Exodus 15.1.
76.7-9. God is exalted as the one who is to be feared and the one who delivers the afflicted (NLT/NRSV—oppressed) of the land.
76.10. The Hebrew is ambiguous as evidenced by two modern translations: Surely your wrath against mankind brings you praise (NIV) and Human defiance only enhances your glory, for you use it as a weapon (NLT). Either way, the phrase suggests that God's judgment against evil will ultimately bring him praise. For the imagery of the second half of the verse (NASB–With a remnant of wrath You will gird Yourself), see Isaiah 59.17.
76.11-12. God's people should bring him offerings for he is the one to be feared (repeating the theme of verses 7-8).
Psalm 77 begins with the psalmist questioning God's faithfulness and ends with the psalmist remembering God's goodness. The different translations vary in whether they interpret the psalm in the past tense or present.
77.1-3. The psalm begins as the writer cries out to God for help. In verse 3, we have the first suggestion that the psalmist "remembers." Though the "remembering" produces "moans," it will later pay greater benefits.
77.4-6. A sleepless night finds the psalmist reflecting on the past and searching his spirit.
77.7-10. The psalmist's reflection leads him to God's goodness. Will God keep his covenant?
77.11-15. The psalmist rejects his own questioning by remembing God's "deeds," "wonders" (NIV—"miracles"), and "work." In what ways can you reflect on God's faithfulness to you?
77.16-20. For Israel, God's ultimate act was the Exodus, freeing the nation from slavery in Egypt and establishing her as a "nation." Here, the psalmist reflects on the pinnacle of God's "wonders," the "splitting" of the Red Sea (recorded in Exodus 14).
Acts 15.1-11
It would be helpful to read Acts 14 in order to place these verses in their context in the book of Acts. Paul and Barnabas have recently returned to Antioch of Syria from a missionary journey through "Asia Minor" (modern day Turkey).
15.1. After Paul and Barnabas have been in Antioch for some time, teachers "came down" (Jerusalem was at a higher elevation than Antioch) to teach that Gentile believers needed to obey the covenant rite of circumcision to be saved.
15.2. The teaching leads to a sharp dispute between Paul and Barnabas and the teachers from Jerusalem. "When the church sees that discussion is not producing a resolution, it orders that a delegation be sent to the apostles and elders at Jerusalem to address the problem. Such an appeal is most appropriate, for the Judean visitors came from the Jerusalem church, and naturally it is the next highest court of appeal" (William Larkin, Acts, Volume 5, IVP New Testament Commentary, IVP, Downer's Grove, IL, 1994, accessed at http://www.biblegateway.com/resources/ivp-nt/Problem-Surfaces).
15.3-4. The theme of "joy" has been a recurring one in both Luke's gospel and Acts (the second "volume" of Luke's work). cf. Luke 1.14; 2.10; 6.23; 8.13; 10.17, 20; 13.17; 19.6; Acts 8.8; 12.14; 13.52.
15.5. This verse reminds us that the Christianity was still a part of Judaism until the destruction of the temple in AD 70. Also, "the Jerusalem church no doubt accorded (the Pharisees) high status for their knowledge of the law" (Craig Keener, The IVP Bible Background Commentary (Downers Grove, IL: IVP, 1993), 364).
15.6-7. After considerable discussion among the leaders of the church (apostles and elders), Peter stands and reminds the leaders that the Gentiles had heard the gospel message originally from Peter (cf. 10:33, 36, 43; 11:13-14).
15.8-9. Peter applies the lesson that he had learned as a result of his experience with Cornelius: the "searcher of hearts" (cf. 1 Samuel 16.7; Psalm 139.1, 23) God had "purified the hearts" of the Gentiles because of their faith not because they were circumcised.
15.10-11. How does Peter describe "the law" according to verse 10? What "yokes" have other tried to place on you in the name of religion? How are we saved according to Peter in verse 11?
Acts 15.12-21
15.12. Barnabas and Paul (note the order here) dovetail on Peter's words by speaking of the "signs and wonders" God has performed. For "signs and wonders," cf. 4.30, 5.12; 14.3.
15.13-14. Now, James, one of the leaders of the Jerusalem church, responds to Peter's speech. Cf. Acts 12.17 and Galatians 2.9 for other references to James. James' reference to "a people for his name" comes Amos from which he'll quote in the next verses.
15.15-18. James quotes from the Greek translation of Amos 9.11f. He views the rebuilding of "the house of David" as being fulfilled in the resurrection of Jesus, and the presence of believing Gentiles as a fulfillment of the second part of Amos' words.
15.19. James decides (in consultation with other leaders of the church or as a result of the Spirit's direction?) that the Gentiles should not be required to be circumcised or follow the details of the Old Testament law.
15.20. But how should the Gentiles live among Jewish believers? They should abstain from behaviors which were particular horrendous in Jewish eyes. Cf. Romans 14.1-4; 1 Corinthians 8.1-13.
15.21. Gentile believers had ample opportunities to learn the Jewish law or it could mean that "believers are to abstain from the practices in verse 20 lest they offend the many people of verse 21" (Keener, 365).
Acts 15.22-35
15.22. James' proposal wins the approval "of the whole church."
15.23. "That ethnic Gentiles should be called 'brothers and sisters' is significant. The greetings are standard for Greco-Roman letters; the address shows that it is a circular letter, to be copied and circulated by its messengers to these different regions" (Keener, 366).
15.24-27. The apostles and elders and the whole church send Judas and Silas with the letter. The emphasis in this paragraph is that the delegates were fully accredited by the Jerusalem church.
15.25. Cf. the NASB–it seemed good to us, having become of one mind. The word translated "of one mind" is used by Luke to describe the unity of the church in Acts 1.14; 2.46; 4.24; 5.12.
15.28. "It seemed good" is used by Luke in verses 22, 25, and here. The phrase "occurs in Greek decrees in the sense, 'Be it resolved,' often associated with votes in citizen assemblies" (Keener, 366). Note here that it "seemed good" not only "to us" but, more importantly, "to the Holy Spirit." The Holy Spirit is the chief author of the decision.
15.29. James' proposal in verse 20 forms the basis of the decision of the council.
15.30-35. The result of the letter is that the new Gentile Christians in Antioch (where the controversy began) are "encouraged" by the letter. Judas and Silas (themselves, "prophets") stay for a while continuing to "encourage and strengthen" the believers. After Judas and Silas leave, Paul and Barnabas stay teaching and evangelizing "with many others!" How often do we think that the work of "teaching and evangelizing" should be done by only a few?
Acts 15.36-16.5
15.36. Paul proposes a return trip to see how the churches planted in Asia Minor were doing. This was Paul's common practice (Acts 14:21-23; 18:23; 19:21; 20:1-6).
15.37-38. For John Mark's work with Paul and his "desertion," see Acts 12.25; 13.5, 13. Luke does not tell us why John Mark left, nor does he give us Barnabas' and Paul's thinking behind the matter.
15.39-41. Neither does Luke "take sides" in the matter though he notes that Paul and Silas are commended by the believers (literally, "brothers") to the grace of the Lord (NIV; 14.26). One is saddened by the division between Paul and Barnabas. Whether part of "God's plan" or not, God is able to use this to expand the outreach of the gospel with two 'teams" of evangelists rather than one. "In the providence of God, (the dispute) was overruled for good; for there were two missionary expeditions this time instead of one" (F. F. Bruce, The Book of the Acts. NICNT. (Grand Rapids, MI, Eerdmans, 1981 (reprint), 319).
Paul's new "partner," Silas "is well suited to the task. He is spiritually gifted, a prophet (15:32). He embodies the church's commitment to a Gentile mission with the law-free gospel, for he was one of the envoys bearing the council's letter (15:22, 27). As a Roman citizen, he can move about easily within the Empire (16:37)" (William Larkin, Acts, Volume 5, IVP New Testament Commentary, IVP, Downer's Grove, IL, 1994, accessed at http://www.biblegateway.com/resources/ivp-nt/Right-People-Silas-Timothy).
16.1. Paul and Silas go through Lystra and Derbe (cf. 14.8, 20). While there, Paul meets a "disciple" by the name of Timothy whose mother was a Jewish believer. "Palestinian Jews considered intermarriage between Jews and pagans a horrible sin, but views were no doubt more lenient in places like Lystra, where the Jewish community was smaller" (Keener, 366).
16.2. The "brothers" "bore witness" to Timothy. What would witnesses say about you and your faith?
16.3. Paul makes Timothy "a full Jew for the sake of his witness to the Jewish community." The situation is different than in Galatians where "Judaizers" were compelling Gentile Christians to be circumcised (cf. Gal. 1.6-8; 2.1-3; 3.27-28; 5.1-3) where the issue was not "witness but coercion" (Keener, 366).
A further note is that "religion" in the Greco-Roman world was usually handed down through the father. In Timothy's case, it is very possible that his father allowed him to be taught the Jewish law but refused to allow him to be circumcised. The tense used by Luke in verse 3 suggests that Timothy's father is dead and could no longer hinder him from being circumcised.
What does this decision suggest about Paul (cf. Acts 21.26; 1 Cor. 9.19-23; 2 Cor. 10.5)?
16.4. In addition to Antioch, the believers in the other towns of Asia Minor receive the opinion of the Jerusalem Council.
16.5. Another report of the church's progress: cf. 1.15; 2.41; 4.4; 5.14; 6.7; 9.31; 12.24. Note the two-fold progress of the church: (1) strengthened in faith and (2) growth in numbers. How does this report reflect God's purpose for the church?
Acts 16.6-15
16.6-8. It is possible that Paul and his companions were planning to go to Ephesus. "Forbidden" to do so, they turned northward through the region of Phrygia. When the "Spirit of Jesus" prevented them from continuing through Phrygia, they turned westward to the Mediterranean Sea. Troas (ten miles south of the ancient city of Troy) was "where two major routes from the East toward Rome converged, and those traveling from Asia to Macedonia or the reverse regularly passed through the port of Troas" (Keener, 367).
"How the Holy Spirit did his preventative work…we can only guess. It may have been through giving the missionaries a strong, united inward impression, or through some outward circumstance" (John R. W. Stott, The Spirit, the Church, and the World: The Message of Acts (Downers Grove, IL: IVP, 1990), 260.).
16.9-10. Paul receives a vision to come to Macedonia. Macedonia was on the European mainland and represented "the link between Rome and the whole eastern part of the empire" (Keener, 367). The doors to Asia and the door to Bithynia had closed while the door to Europe had flown wide open. When what ways can the circumstances of our lives help us to discover God's will for our lives?
16.10. Note that we got ready at once to leave for Macedonia. The "we" may indicate that the author of Acts, whom the tradition of the church has identified as Luke, has come onto the scene and is now traveling with Paul. Then Luke writes that "we" concluded that God had called us to preach the gospel to them. This is not just about Paul. This is about the community.
16.11-12. Samothrace was an island port. Neapolis was one of two major ports for the city of Philippi. Philippi is the only city that Luke designates as a "colony," thus its citizens were considered "honorary" citizens of Rome. Though not the "capital" city of Macedonia, Philippi was in the "first part" or "first district" of Macedonia and was an important city of the district (Keener, 367).
16.13. It had been Paul's custom to go to the synagogue in each city. Philippi had so few Jews that there was no synagogue so Paul and his companions found a place where the Jews prayed together.
16.14. Like Cornelius (10.2), Lydia was a "God-fearer," a Gentile who had not completely converted to Judaism but followed the God of Israel and the Law. The city of Thyatira was in the region of ancient Lydia from whence this woman may have derived her name. Lydia becomes Paul's first convert in Europe.
What reason does Luke give for Lydia responding to the gospel? What does this suggest about evangelism?
16.15. As a woman of some means, Lydia had servants (who are probably whom Luke references when referring to Lydia's "household") and a house large enough to provide hospitality for Paul and his companions.
Acts 16.16-24
16.16-18. Literally, Luke says that this woman has "the spirit of Python." In mythology, the Python guarded the temple of Apollo. This woman was thought to be able to predict the future by the spirit of Apollo. In our phrasing, she is a fortune teller. And, she is a slave who is "being exploited by her owners" for their profit.
Do you know anyone who is "exploited" and/or "enslaved?" Is there any way that you can help him or her?
16.17. The "slave girl" cries out, "These men are slaves…" the "Most High God" was a title for Zeus and equivalent to the Hebrew title for God in the Old Testament, "El Elyon." Hence, it's a title common to both Greeks and Jews.
16.18. The "spirit" came out "at that hour." The word "hour" is a significant one for Luke. See the gospel of Luke 2.38; 7.21; 10.21; 12.12, 39, 40, 46; 13.31; 20.19; 22.14.
16.19. Paul's actions create conflict with the slave girl's owners. When Paul exorcised the slave girl, "he exorcised their source of income" (Bruce, 335).
16.20-21. The owners of the slave girl accuse Paul of violating laws which prohibited foreign religions "propaganda" among Roman citizens.
16.22-24. The crowd joins in the beating, perhaps suggesting that the crowd recognizes that Paul and Silas are Jews and there is some anti-Semitism in Philippi. With absolutely no investigation of the charge, the magistrates have Paul and Silas beaten by rods (cf. 2 Corinthians 11.25) and thrown into jail where they are placed in "maximum security."
MIDLANDS CHRISTIAN CHURCH

1312 W. Main Street

Lexington, SC 29072
Email: midlandschristian(@)juno.com
Sage: msagemoody(@)gmail.com
Phone: (803) 808 1122