Welcome To
Midlands Christian Church
!
Welcome to Midlands Christian Church! We are so glad that you are interested in learning more about us! Here is a little about who we are. We are a church that is committed to worshipping Christ and living out His teachings daily! We want to help you grow in Christ and see Him work through you to serve the community around you!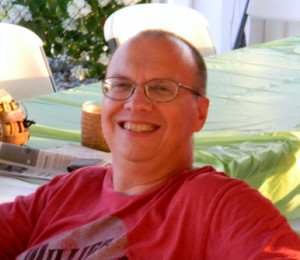 Tim Brokaw
Senior Minister
A native of Indianapolis, Indiana, Tim Brokaw became the first full-time minister of Midlands Christian Church in June, 1997. Before coming to Midlands, Tim served three and a half years as the minister of Carter Christian Church, in Elizabethton, Tennessee. Prior to entering the ministry, he worked eight years as a teacher, coach, and guidance counselor at University School in Johnson City, Tennessee.
He has earned degrees from Milligan College (B.A.), East Tennessee State University (M.Ed.), and Emmanuel School of Religion (M.Div.). Tim completed his Doctor of Ministry (D. Min.) at Emmanuel (now named Emmanuel Christian Seminary) in May of 2012. His doctoral project was entitled,
Voices at the Table: Communion Meditations Based on the Writings of Christians through the Ages..
Tim met his wife Terri while she was completing her student teaching at University School. They were married on June 12, 1993. Tim and Terri have two daughters, Hannah and Olivia. Hannah and Olivia are both proud of the fact that they are natives of South Carolina.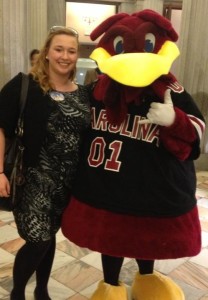 Rachel Watson
Worship Leader
Rachel began attending Midlands Christian Church in 2009. Her ministry over the last 6 years has included working with the children's ministry, youth group, and praise team. She has volunteered in the nursery and as a substitute children's Sunday School teacher. During her last years of high school, Rachel began a small group for girls and was instrumental in the initiation of a program entitled "Naomi – Ruth" which brought young girls and mature Christian women together. Rachel currently volunteers with children's church, the youth group, and has been involved with the praise team for the last 4 years. Rachel began leading worship full time during the summer of 2015.
Rachel is a senior at Converse College and will graduate in May 2016 with a Bachelor's degree in Music Education. Upon graduation, she plans to teach music at an elementary school. Rachel has been principal cellist of the Converse Symphony Orchestra, and served on the Petrie School of Music Student Faculty Advisory Board during the 2014-2015 school year.
Rachel is a native of Lexington, SC. She met her husband, Brandon, at Midlands Christian in 2010, and they were married in 2013. They currently live in Irmo with their dog, Cooper. Rachel enjoys cooking, spending time with her family and friends, and cheering on the Gamecocks.
Sunday Worship & Teaching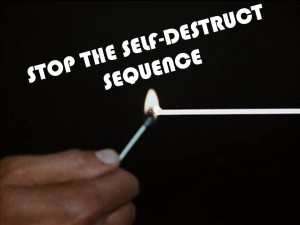 Current sermon series at Midlands!

Live Your Faith. Get Connected!
We love

serving in ministry.

We want to see you grow in your relationship with Christ and see you serve in our ministries!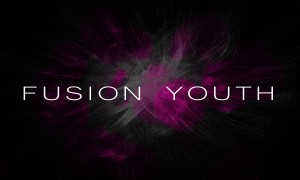 Wednesday Night Youth Group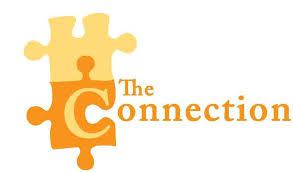 Wednesday Night Adult Small Group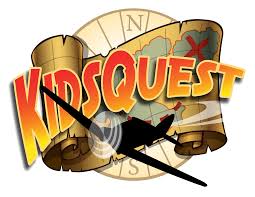 Sunday Morning Kid's Church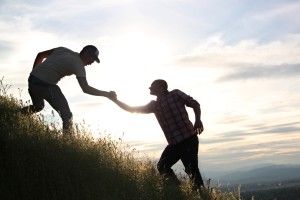 Activities and Outreach Ministry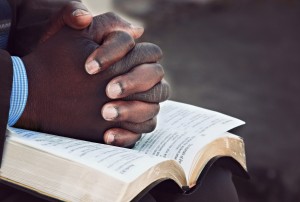 Immediately After Sunday Worship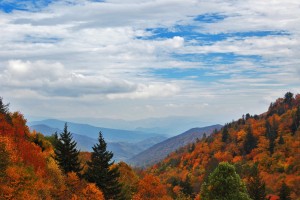 Welcome Ministry


Midlands Christian Church exists to honor God by connecting people to God, others, and service through a growing relationship with our Lord Jesus Christ.
Midlands Christian Church shares the Gospel in order to reach those of the community, the state and the world, living the example of our Savior and Lord Jesus Christ. As a family we provide the necessary means for those who are seeking a relationship with Jesus Christ, guidance for believers, and compassion for all.
We Believe…

1. That Jesus Christ is the divine Son of God who died for our sins and rose from the dead (John 3:16; 1 Cor. 15:3-4).
2. That the Bible is the inspired word of God. A lamp unto our feet and a light unto our path (2 Timothy 3:16; Psalm 119:105).
3. That all have sinned and fall short of the glory of God (Romans 3:23).
4. That forgiveness of sins and the promise of eternal life are available to those who trust Christ as Savior and Lord, repent of their sin, confess their faith and are baptized into Him (Acts 2:38).
5. That the church is the body of Christ (1 Cor. 12:12) and that Christ will one day return for His body.
Worship The Lord In Giving

We give as an act of worship. God has blessed us with His money. If we are to be stewards of God's, we are responsible to use it to help grow God's Kingdom. Money donations are a great way for you to give back and for us to ensure that we are able to stay faithful to God and grow His Kingdom.

Online tithing — Coming soon
Being connected to God is important. Diving into the Word daily is a great way to ensure that you are continually developing a relationship with your creator. Join us as we read through the Bible.
Prayer for when you read the Scriptures:
Take away, O Lord, the veil of my heart while I read the Scriptures. Blessed art thou, O Lord: O teach me thy statutes! Give me a word, O Word of the Father: touch my heart: enlighten the understandings of my heart: open my lips and fill them with thy praise
.
Lancelot Andrewes (1755-1626), quoted in the Oxford Book of Prayer, 285.
This is a Two-Year Bible Reading Plan. We are currently in Year 2 of the Study. If you're interested in beginning with the first year of the study, email the church office
at midlandschristian (at) juno.com.
May
29 Nahum 1 – 3; Phil. 1:1 – 11
30 2 Kings 22:1, 2; Zeph. 1, 2;Phil. 1:12 – 30
31 Zeph. 3; Phil. 2:1 – 11
June
1 2 Kings 22:3 – 23:3; Phil. 2:12 – 18
2 2 Kings 23:4 – 37; Phil. 2:19 – 30
3 Habakkuk 1, 2; Phil. 3:1 – 11
4 Habakkuk 3; Phil. 3:12 – 21
5 2 Kings 24; Phil. 4:1 – 9
6 2 Kings 25; Phil. 4:10 – 23
7 Obadiah; 1 Tim. 1:1 – 11
8 Jer. 1; 1 Tim. 1:12 – 20
9 Jer. 2 – 3:5; 1 Tim. 2
10 Jer. 3:6 – 4:4; 1 Tim. 3
11 Jer. 4:5 – 31; 1 Tim. 4
12 Jer. 5; 1 Tim. 5:1 – 16
13 Jer. 6; 1 Tim. 5:17 – 25
14 Jer. 7 – 8:3; 1 Tim. 6:1 – 10
15 Jer. 8:4 – 9:16; 1 Tim. 6:11 – 21
16 Jer. 9:17 – 10:25; Titus 1
17 Jer. 11, 12; Titus 2
18 Jer. 13; Titus 3
19 Jer. 14, 15; 2 Tim. 1
20 Jer. 16; 2 Tim. 2:1 – 13
21 Jer. 17; 2 Tim. 2:14 – 26
22 Jer. 18; 2 Tim. 3:1 – 9
23 Jer. 19, 20; 2 Tim. 3:10 – 17
24 Jer. 21 – 22:9; 2 Tim. 4:1 – 8
25 Jer. 22:10 – 23:8; 2 Tim. 4:9 – 22
26 Jer. 23:9 – 40; 1 Peter 1:1 – 12
27 Jer. 24 – 25:14; 1 Peter 1:13 – 25
28 Jer. 25:15 – 38; 1 Peter 2:1 – 10
29 Jer. 26; 1 Peter 2:11 – 25
30 Jer. 27, 28; 1 Peter 3:1 – 7
Week 74 (May 29-June 4, 2016)
Nahum 1-3
Nahum is to be dated after the destruction of Thebes in 663 BC (cf. 3.8) but before the collapse of Assyria in 612 BC.
1.1. The name Nahum means "comfort." His message would bring comfort to Israel but not to Israel's oppressors. The town of "Elkosh" is named nowhere else in the Bible.
1.2-6. Note how the word "wrath" (Hebrew—hemah) "bookends" this section. What other key words "pop out" at you in these verses (cf. Ex. 20.5; Dt. 32.35)?
1.3. In what way does the Lord being "slow to anger" bring "balance" to the description in verse 2? For "slow to anger," compare Exodus 34.6; Numbers 14.18.
1.4-5. Images of drought and earthquake are used. Cf. Habakkuk 3.8; Micah 1.3-4.
1.7-8. The Lord "cares for those who trust in him" but "will pursue his foes into the realm of darkness."
1.9-11. The word "plot" (Hebrew—hasab) "bookends" these verses. When one compares verse 9 with verse 11, one realizes the ultimate destiny of the King of Assyria (the most powerful nation in the Ancient World at the time).
How difficult is it to "trust in the Lord" (cf. v. 9) in difficult times?
1.12-15. How are the fortunes of "Nineveh/Assyria" and Judah reversed?
1.15. Verse 15 (English) is (almost) an exact quotation of Isaiah 52.7. What good news has been brought to you (cf. Rom. 10.14-15)? How can you bring good news to others?
2.1-2. The word "attacker" is more literally "scatterer" (cf. Psalm 68.1; Isaiah 24.1). Nineveh was attacked in 614 BC by the Medes and taken in 612 BC by a joint force of Medes and Babylonians (Carl E. Armerding, "Nahum," The Expositor's Bible Commentary: Volume 7: Daniel-Minor Prophets. (Grand Rapids, MI, Zondervan Publishing, 1985), 476).
2.3-4. The description of Nineveh's attack begins.
2.5-6. Though Nineveh is defended by her elite troops, her gates are thrown open and her palace collapses (literally, "melts"). A turning point in the battle has been reached.
2.7-8. Nineveh is sent into exile. The "slave girls" mourn. Nineveh, a place of watered parks and orchards, is being drained.
2.9-10. All of the wealth which Assyria has plundered from other nations is plundered by her victims.
2.11-13. Assyrian kings referred to themselves as "lions," the city of Nineveh was full of statutes of lions, and the city's parks sheltered lions. Here, the imagery is used to mock the nation in its defeat. Cf. Isaiah 5.29-30; Jeremiah 50.17.
2.13. Lest Assyria ascribed its defeat to the wrong foe, it is made clear that Nineveh's defeat was the result of Lord Almighty being against the nation.
3.1-4. Make no mistake, Nineveh fully deserves its punishment. It is a "city of blood," one that has done to many cities and nations what is being done to it.
3.3. Note the "visual" elements: "flashing," "glittering," "lightning."
3.3. Similar sounding words in the Hebrew highlight a "reversal" in Nineveh's fortunes from 2.9 to 3.3. The "wealth" (kabod) from all its treasures (2.9) is contrasted with the "piles" (kobed) of the dead (3.3).
3.5-7. These verses continue the imagery of verse 4 in which Nineveh is compared to a prostitute (cf. Hosea 2.3-5; Rev. 17.15f).
3.8-11. Nineveh will receive a similar fate to that of Thebes (the chief city of southern Egypt) which was destroyed in 663 BC.
3.8. Cf. 2.-6 and note how Thebes and Nineveh were similar in the importance of water. Thebes was a city which straddled the Nile.
3.12-19. A form of the Hebrew verb "to eat" (akal) occurs four times in these verses.
3.12-13. Nineveh's fortresses are compared to ripe fig trees which easily lose their figs and its troops are compared to "women" (cf. NASB).
3.14-15. Despite the city's work in verse 14, Nineveh is "consumed" (akal).
3.16-17. The city's merchants and the city's guards are both compared to locusts, but in different ways. The merchants have stripped the land and the guards fly away at the first hint of conflict.
The Assyrian empire "was to succumb as a victim of the self-interest it had promoted" (Armerding, 482).
Could the same be said of the United States?
How might we each be in danger of being "a victim of our own self-interest?"
3.18-19. The verdict is announced. Nineveh's wound is fatal. The nations rejoice at Nineveh's demise. "Wherever the news of the fall of Nineveh is heard, those who listen will rejoice. To them, justice has at last been executed. The multitude of Nineveh's victims had suffered untold agonies, but now the international monster is laid low" (G. Herbert Livingston, "Nahum," in the Asbury Bible Commentary (Grand Rapids: Zondervan, 1992), accessed at http: biblegateway.com).
Philippians 1.1-11
One possible outline: A vibrant community is marked by (1) a joyful gratitude (vv. 3-4), (2) a shared purpose (vv. 5-6), (3) a deep concern (vv. 7-8), and (4) a persistent praying (vv. 9-11).
1.1-2. Unlike our letters which normally begin with those who are being addressed ("Dear So and So"), ancient letters began with the name of the author/s of the letter.
Here, Paul makes clear that Timothy is with him. Paul is not alone. And, Paul addresses "all God's holy people." "All of them; not just some of them." Paul wants everyone to be included. Unity is a major theme of Philippians (cf. 1.4, 7, 8, 25; 2.17, 26).
1.1. The word translated as "servants" (NIV) is more literally "slaves."
1.2. Paul extends "grace and peace" from "God our Father and the Lord Jesus Christ." We are a Community of Faith in the Lord Jesus Christ.
1.3-4. Paul has fond memories of the church in Philippi NOT because he had a wonderful experience there (he was imprisoned and beaten, see Acts 16.16-30). He had fond memories of the people.
1.3. A more literal translation would be, I thank my God in all my remembrance of you. Every time Paul thought of the Philippians, he had a joyful gratitude for them. Cf. 1 Thessalonians 1.2.
1.4. Paul's life was marked by constant prayer for others. How often do you pray for brothers and sisters in Christ?
1.5-6. Paul says that he is grateful for the Philippians' partnership in the gospel. The word translated partnership is the Greek word koinonia which forms the root of our English words "common" and "community." Though it is often translated as "fellowship," the word koinonia can also refer to "joint ownership," "participation in a common purpose."
1.7. "I have you in my heart." The word translated heart refers not only to the seat of emotions as we think of it. It refers to the very core of a person's being. From the very center of his being, Paul writes, I care for you, I think of you.
1.8. "the affection of Christ Jesus" translates the word, "splanchna." It's sometimes translated as "compassion." It's a word that in its origin referred to what one commentator called "the nobler organs: the heart, liver, lungs, and kidneys" (Gerald F. Hawthorne, Philippians. WBC 43 (Waco: Word Books, 1983), 94). The word translated "long" is a word used when a person is homesick. Paul is demonstrating deep concern for the Philippians.
1.9-11. This is the content of Paul's prayers. Paul prays that the Philippians "might know how to make the best choices" and that they "might be the best possible people" (Hawthorne, 94).
MIDLANDS CHRISTIAN CHURCH

1312 W. Main Street

Lexington, SC 29072
Email: midlandschristian(@)juno.com
Tim: timterri(@)juno.com
Phone: (803) 808 1122