Welcome To
Midlands Christian Church
!
Welcome to Midlands Christian Church! We are so glad that you are interested in learning more about us! Here is a little about who we are. We are a church that is committed to worshipping Christ and living out His teachings daily! We want to help you grow in Christ and see Him work through you to serve the community around you!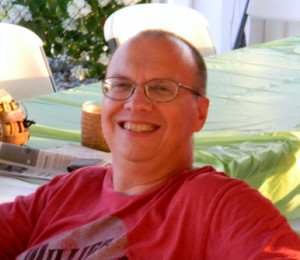 Tim Brokaw
Senior Minister
A native of Indianapolis, Indiana, Tim Brokaw became the first full-time minister of Midlands Christian Church in June, 1997. Before coming to Midlands, Tim served three and a half years as the minister of Carter Christian Church, in Elizabethton, Tennessee. Prior to entering the ministry, he worked eight years as a teacher, coach, and guidance counselor at University School in Johnson City, Tennessee.
He has earned degrees from Milligan College (B.A.), East Tennessee State University (M.Ed.), and Emmanuel School of Religion (M.Div.). Tim completed his Doctor of Ministry (D. Min.) at Emmanuel (now named Emmanuel Christian Seminary) in May of 2012. His doctoral project was entitled, Voices at the Table: Communion Meditations Based on the Writings of Christians through the Ages.
Tim met his wife Terri while she was completing her student teaching at University School. They were married on June 12, 1993. Tim and Terri have two daughters, Hannah and Olivia. Hannah and Olivia are both proud of the fact that they are natives of South Carolina.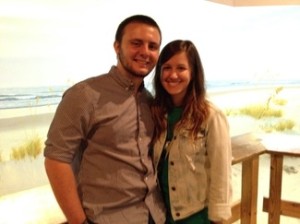 Sage Moody
Youth Minister
Sage Moody was born in Charleston and grew up at Macedonia Christian Church in Macedonia, SC. He graduated from Charleston Southern University on May 9, 2015, earning a B. A. while majoring in Youth Ministry. Before coming to MCC, Sage did internships at First Christian Church of Moncks Corner and at the Shack Campus Ministry (http://shackcommunity.com).
Sage enjoys all things Clemson athletics and loves spending his Saturdays watching college football. He also enjoys being able to spend a day in a kayak or playing gratuitous amounts of disc golf. Sage drinks way too much coffee and eats too much Chic-Fil-A, if too much even exists.

Sage began his ministry at MCC in May, 2013, as our Summer Intern. The elders hired him as Youth Director at the end of the internship. Sage is now married to the lovely Kim. Kim also graduated from CSU on May 9, 2015, earning a degree in Elementary Education and is now a 3rd grade teacher at Sandhills Elementary. They were married on November 8, 2015.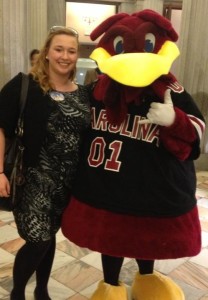 Rachel Watson
Worship Leader
Rachel began attending Midlands Christian Church in 2009. Her ministry over the last 6 years has included working with the children's ministry, youth group, and praise team. She has volunteered in the nursery and as a substitute children's Sunday School teacher. During her last years of high school, Rachel began a small group for girls and was instrumental in the initiation of a program entitled "Naomi – Ruth" which brought young girls and mature Christian women together. Rachel currently volunteers with children's church, the youth group, and has been involved with the praise team for the last 4 years. Rachel began leading worship full time during the summer of 2015.
Rachel is a senior at Converse College and will graduate in May 2016 with a Bachelor's degree in Music Education. Upon graduation, she plans to teach music at an elementary school. Rachel has been principal cellist of the Converse Symphony Orchestra, and served on the Petrie School of Music Student Faculty Advisory Board during the 2014-2015 school year.
Rachel is a native of Lexington, SC. She met her husband, Brandon, at Midlands Christian in 2010, and they were married in 2013. They currently live in Irmo with their dog, Cooper. Rachel enjoys cooking, spending time with her family and friends, and cheering on the Gamecocks.
Sunday Worship & Teaching
Current sermon series at Midlands!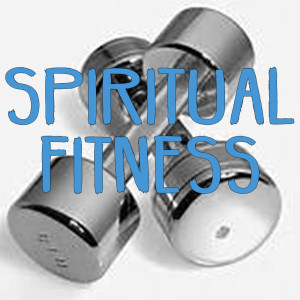 Select "View All" to see more sermons!
Sorry, there are no sermons available for this playlist.
Live Your Faith. Get Connected!
We love

serving in ministry.

We want to see you grow in your relationship with Christ and see you serve in our ministries!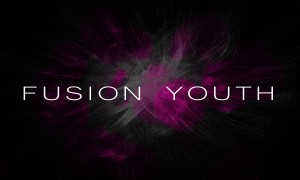 Wednesday Night Youth Group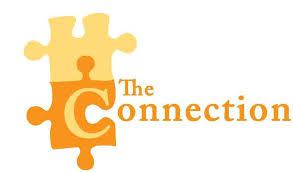 Wednesday Night Adult Small Group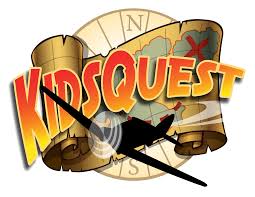 Sunday Morning Kid's Church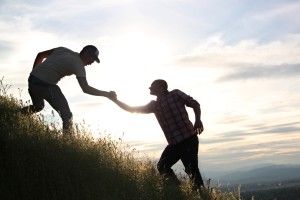 Activities and Outreach Ministry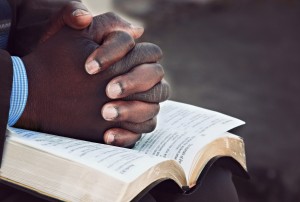 Immediately After Sunday Worship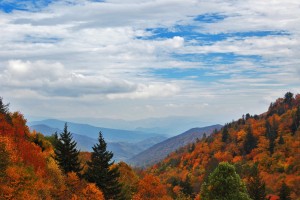 Welcome Ministry


Midlands Christian Church exists to honor God by connecting people to God, others, and service through a growing relationship with our Lord Jesus Christ.
Midlands Christian Church shares the Gospel in order to reach those of the community, the state and the world, living the example of our Savior and Lord Jesus Christ. As a family we provide the necessary means for those who are seeking a relationship with Jesus Christ, guidance for believers, and compassion for all.
We Believe…

1. That Jesus Christ is the divine Son of God who died for our sins and rose from the dead (John 3:16; 1 Cor. 15:3-4).
2. That the Bible is the inspired word of God. A lamp unto our feet and a light unto our path (2 Timothy 3:16; Psalm 119:105).
3. That all have sinned and fall short of the glory of God (Romans 3:23).
4. That forgiveness of sins and the promise of eternal life are available to those who trust Christ as Savior and Lord, repent of their sin, confess their faith and are baptized into Him (Acts 2:38).
5. That the church is the body of Christ (1 Cor. 12:12) and that Christ will one day return for His body.
Worship The Lord In Giving

We give as an act of worship. God has blessed us with His money. If we are to be stewards of God's, we are responsible to use it to help grow God's Kingdom. Money donations are a great way for you to give back and for us to ensure that we are able to stay faithful to God and grow His Kingdom.

Online tithing — Coming soon
Being connected to God is important. Diving into the Word daily is a great way to ensure that you are continually developing a relationship with your creator. Join us as we read through the Bible.
Prayer for when you read the Scriptures:
Take away, O Lord, the veil of my heart while I read the Scriptures. Blessed art thou, O Lord: O teach me thy statutes! Give me a word, O Word of the Father: touch my heart: enlighten the understandings of my heart: open my lips and fill them with thy praise
.
Lancelot Andrewes (1755-1626), quoted in the Oxford Book of Prayer, 285.
This is a Two-Year Bible Reading Plan. Below the plan for the month are questions, reflections, and notes to aid your reading for this week's reading. Year 2 of the Study begins on January 1, 2016. If you're interested in beginning with the first year of the study, email the church office at midlandschristian (at) juno.com.
February
1 Eccl. 8:9 – 9:12; 1 Cor. 16:5 – 12
2 Eccl. 9:13 – 10:20;1 Cor. 16:13 – 24
3 Eccl. 11 – 12; Acts 19:11 – 22
4 Song of Sol. 1 – 3:5; Acts 19:23 – 34
5 Song of Sol. 3:6 – 6:3; Acts 19:35 – 20:1
6 Song of Sol.6:4 – 8:14; 2 Cor. 1:1 – 11
7 1 Kings 5 – 6:13; 2 Cor. 1:12 – 22
8 1 Kings 6:14 – 7:12; 2 Cor. 1:23 – 2:11
9 1 Kings 7:13 – 51; 2 Cor. 2:12 – 17
10 1 Kings 8:1 – 21; 2 Cor. 3:1 – 11
11 1 Kings 8:22 – 53; 2 Cor. 3:12 – 18
12 1 Kings 8:54 – 66; 2 Cor. 4:1 – 15
13 1 Kings 9; 2 Cor. 4:16 – 5:10
14 1 Kings 10; 2 Cor. 5:11 – 21
15 1 Kings 11:1 – 25; 2 Cor. 6:1 – 13
16 1 Kings 11:26 – 43; 2 Cor. 6:14 – 7:1
17 1 Kings 12:1 – 24; 2 Cor. 7:2 – 16
18 1 Kings 12:25 – 13:10; 2 Cor. 8:1 – 15
19 1 Kings 13:11 – 34; 2 Cor. 8:16 – 24
20 1 Kings 14; 2 Cor. 9:1 – 5
21 1 Kings 15:1 – 32; 2 Cor. 9:6 – 15
22 1 Kings 15:33 – 16:28; 2 Cor. 10:1 – 11
23 1 Kings 16:29 – 17:24;2 Cor. 10:12 – 18
24 1 Kings 18; 2 Cor. 11:1 – 15
25 1 Kings 19; 2 Cor. 11:16 – 33
26 1 Kings 20:1 – 21; 2 Cor. 12:1 – 10
27 1 Kings 20:22 – 43; 2 Cor. 12:11 – 21
28 1 Kings 21; 2 Cor. 13
Week 58 (February 7-13, 2016)
1 Kings 5.1-6.13
5.1-6. King Hiram of Tyre (on the Mediterranean coastline north of Israel) sends a delegation to Solomon upon hearing that Solomon had succeeded David. It's probable that Hiram and David had been treaty partners. Hiram had provided supplied David with materials for his palace (Cf. 2 Samuel 5.11; 2 Chronicles 2.3), and Solomon requests that he do the same for the temple. Verses 2-6 "is typical diplomatic correspondence naming the addressee (v. 2), giving reference to previous contacts (vv. 3, 5) and making the opening gambit for a specific economic agreement (v. 6)" (Donald J. Wiseman, 1 and 2 Kings, TOTC. (Downer's Grove, IL: IVP, 1993), 107).
5.7-9. Hiram responds with a counter-offer to Solomon's proposal (cf. verse 6). His men will do all of the work while Solomon can provide food for Tyre.
5.10-12. Hiram provides the lumber while for the building project while Solomon provides wheat and olive oil. Galilee has been called "the wheat basket" of the Ancient Near East. Once again, Solomon's wisdom is noted.
5.13-14 Solomon "conscripts" thirty thousand laborers from Israel. While not technically "slaves," these otherwise freemen were required to work one month out of three, taking them away from their farms.
5.15-18. "Another one hundred and fifty thousand laborers are slaves—Canaanites and other people still living in Israel (cf. 1 Kings 9.20-21; 2 Chronicles 2.17-18; 8.7). These laborers are forced to do the heavy work of carrying materials and cutting stone in the mountains" (Gerard Van Groningen, "1-2 Kings," Evangelical Commentary on the Bible, ed. Walter A. Elwell (Grand Rapids: Baker Book House, 1989), 239).
6.1. The building of the temple begins in the fourth year of Solomon's reign (which scholars estimate as being between 966 and 956 BC).
6.2-10. The frame of the temple.
6.2. The temple was "90 feet long, 30 feet wide, and 45 feet high" (NLT).
6.3. An unroofed vestibule.
6.4-6. Windows and side rooms. The side rooms, used for the storage of the treasury, was twice the floor space of the worship area (Wiseman, 114).
6.7. Cf. Exodus 20.25.
6.8. The entrance to the ground floor leads to the middle story.
6.9-10. The temple is roofed.
6.11-13. God's willingness to "dwell" in the temple is conditioned on Solomon's obedience. God will not "forsake" his own (cf. Deuteronomy 31.6; Joshua 1.5; 1 Samuel 12.28; Hebrews 13.5.
1 Kings 6.14-7.12
6.14-18. The interior of the temple had walls lined with cedar and floors of cyprus (NRSV; juniper, NIV). The "inner sanctuary" (Holy of Holies) had cedar walls and floors. The cedar was decorated with carvings which probably had religious significance.
6.19-22. The "inner sanctuary" housed the "ark of the covenant" (cf. Exodus 25.16; Deuteronomy 10.1-5). The rest of the temple's interior was overlaid with gold.
6.23-28. The "cherubim" inhabited "the inner sanctuary." They "may refer to winged sphinxes of Syro-Phoenician style, or to protective figures with specific non-human features guarding the entrances to palace and temple doorways….They may (also) represent the protective and overshadowing wings of God all around" (Wiseman, 119). Cf. 2 Samuel 22.11; Psalm 18.10; 80.1; Isaiah 37.16.
6.29-30. Additional details concerning the walls.
6.31-32. The entrance to the "inner sanctuary."
6.33-36. The entrance to the "main hall" ("nave," NRSV) and a description of the "inner court."
6.37-38. The temple took seven years to build. Construction began in the fourth year of Solomon's reign and ended in the eleventh.
7.1. It took almost twice as long to build Solomon's palace as it did to build the temple. "Is that a sign that God's house had priority, that he focused on the work and got it done, or that he gave rather a lot of attention to his own house" (John Goldingay 1 & 2 Kings for Everyone (Louisville: Westminster/John Knox, 2011), 31.).
7.2-5. "The Palace of the Forest of Lebanon" was used "an audience chamber or throne hall" (Wiseman, 120). It was twice as large as the Temple itself.
7.6. The "colonnade" (NIV) or "Hall of Pillars" (NRSV) may have served as "a waiting-room for those seeking an audience" (ibid.).
7.7. The "Hall of Justice," or "throne hall," from which Solomon governed.
7.8. Solomon's personal quarters, including a house for "Pharaoh's daughter."
7.9-12. A summary paragraph highlighting the splendor of the complex, especially the size of the stones. Cf. Jesus' disciples' comment in Mark 13.1.
1 Kings 7.13-51
The temple furnishings. Cf. 2 Kings 25.13-17; 2 Chronicles 4.11-18.
7.13-14. Huram's full name is Huram-Abi. Cf. verses 40-45; 2 Chronicles 2.13. His mother was an Israelite.
7.15-22. The bronze pillars. It is unclear but it appears that the pillars were "free-standing" (meaning that they did not support any of the Temple). The pillars are given the name Jakin ("he establishes) and Boaz ("in him is strength"). "They seem to symbolize what their names refer to, the fact that God establishes the world by his strength; it is therefore secure" (Goldingay, 32.).
7.23-26. The "Sea" was created to hold the water for the various washings required for the Temple: the sacrificial animals, the utensils, and the priests' hands. The name is also symbolic. "For Middle Eastern peoples the sea was often an embodiment of dynamic and threatening power…So the basin contained the sea in more than one sense. It held a vast quantity of water, and it also suggested that the sea was under control" (ibid.). 2,000 baths (verse 26) is approximately 10,000 gallons (the NIV Study Bible says 11,500 gallons). The Sea was placed on a pedestal of "twelve bulls."
7.27-39. The mobile stands and bronze basins for the Sea. Since the Sea was so large and high, smaller basins were required for the washings. "Rare Hebrew terms are used in the description, and the detail of the cast metal structures are obscure" (Wiseman, 125).
7.40-47. A summary of the bronze work.
7.46-47. "The manufacture of all these articles…was done east of Jordan between Succoth and Zarethan, where excavation shows much copper slag and the clay is suitable for digging moulds and there was ample water nearby" (ibid.).
7.48-51. A summary of the gold articles brought into the temple. "The ten lampstands in the temple, five on the north and five on the south side, created a lane of light in the Holy Place" (NIV Study Bible).
7.51. For the articles which David had dedicated, cf. 2 Samuel 8.10-12.
1 Kings 8.1-21
8.1-13. The "ark of the Lord's covenant" is brought to the temple and placed inside of the "holy of holies."
8.1. Cf. 2 Samuel 6 where David had brought "the ark" into the city of Jerusalem.
8.2. The festival is the "Feast of Tabernacles" (or "Booths") which was held in the fall of the year. Cf. Leviticus 23.34; Deuteronomy 16.13-15.
8.3-4. The Tent of Meeting (or Tabernacle) was brought in from Gibeon (cf. 3.4; 1 Samuel 7.1; 2 Chronicles 5.4-5).
8.6-7. For "the wings of the cherubim," cf. 6.23-28.
8.8. For the "poles," see Exodus 25.13-15.
8.9. "The absence of reference to Aaron's rod and the urn of manna (cf. Numbers 17.1; Exodus 16.33; Hebrews 9.4), originally lying alongside of the ark (cf. Exodus 25.16; 40.20), could explained by their earlier removal with other terms 'laid up' with the ark (1 Samuel 6.3-5)" (Wiseman, 127f.).
8.10-13. "The cloud had represented God's presence when the tabernacle was completed (Exouds 40.34-35) and when Israel traveled in the wilderness. The cloud of glory is thick and dark, making it impossible for the priests to perform their duties" (Van Groningen, 241).
8.14-21. Solomon's declaration.
8.14-16. He blesses the people and then begins the speech by remembering the Lord's faithfulness to David. In verse 16 where we would expect Solomon to say that the Lord had chosen a city, he does not. Rather, the Lord chose David (who chose the city of Jerusalem).
8.17-19. Cf. 2 Samuel 7.13 (2 Samuel 7.5-16 is the broader account).
8.20-21. A final acknowledgement that the Lord has kept his promises which is assured by the ark of the covenant being placed in the Temple.
1 Kings 8.22-53
Solomon's prayer of dedication. Cf. 2 Chronicles 6.12-40.
8.22-26. Solomon acknowledges that the Lord has kept his promises, and he asks the Lord to continue to keep his promises. Our prayers are rooted in God's character and covenant-keeping.
8.27-30. Solomon wisely admits that God cannot be contained by the heavens, let alone the temple! Unfortunately, the people of Israel would not always recognize this truth (cf. Jeremiah 7.4-14; Micah 3.11). Nevertheless, Solomon asks that the Lord will hear prayers for the Temple, as well prayers for forgiveness.
8.31-51. Wiseman (130) notes that verses 31-51 "give seven common instances in which people would turn to God." Goldingay (37ff.) entitles this section, "A Few Things You Can Pray For."
8.31-32. When a man wrongs his neighbor
. Cf. Exodus 22.7-12; Deuteronomy 25.1. Solomon calls on the Lord to "condemn the guilty" and "declare the innocent 'not guilty' (literally, "righteous.").
8.33-34. When Israel is defeated by an enemy
. The core of the request is a recognition that Israel's defeat may have been caused by her disobedience. Cf. Joshua 7.11-12.
8.35-36. When there is drought, again taken to be a sign of Israel's disobedience. "Solomon doesn't assume that every such reversal issues from the people's wrongdoing, but he assumes that it is true of some such reversals" (Goldingay, 39).
8.37-40. When other disasters strike or when an individual prays. Note the shift from the community to the individual. God cares for both. And God knows "the heart" of the individual, both a wonderful and fearsome thing.
8.41-43. When the "foreigner" prays. Abraham was to be a "blessing for all peoples on earth" (Genesis 12.3), and the LORD's house was to be "a house of prayer for all nations" (cf. Isaiah 56.7; Mark 11.17). Israel was never to be just about her own people.
8.44-45. When Israel goes to war. "Military action might be taken with divine sanction in punishing evil-doers (Deuteronomy 20; 26.10; Leviticus 26.7; 2 Samuel 5.19, 24)" (Wiseman, 131).
8.46-51. When Israel goes into exile.
8.46-47. There may be a play on words here. If the people are taken captive, they are to repent. The word translated "take captive" is sabah and the word translated "repent" is sub. 8.51. "Cause their conquerors to show them mercy." See how this prayer was answered in Daniel 1.9 and Nehemiah 1.11.
8.52-53. The prayer ends with a request for God to hear and answer the prayers of his people Israel.
1 Kings 8.54-66
8.54-55. Solomon rises (from his position of prayer) and "blesses" the people. "To bless means to pronounce that the Lord is with his people and all his virtues are at the people's service and for their benefit" (Van Groningen, 241).
8.56. Solomon again highlights the promises which God has kept. In this verse, Solomon focuses on the promises that God made to Moses.
8.57. Of all the promises that God has made, perhaps the best is that he will never leave us nor forsake us
. Cf. Deuteronomy 31.6-8; Psalm 94.14; Hebrews 13.5.
8.58 To be "blessed" includes "to obey." Note the different terms used for God's "law." See how Solomon completes his "blessing" at verse 61.
8.59-60. See the note above at verses 41-43.
8.62-66. "This inaugurates the Temple as the place of sacrifice" (Wiseman, 133).
8.62-63. Solomon offers "fellowship" (traditionally, "peace") offerings.
8.64. The offerings were so numerous that Solomon needed to "consecrate" the middle part of the courtyard in order to accommodate the various kinds of offerings.
8.65. The festival is the "Feast of Tabernacles" (or "Booths") which was held in the fall of the year. See 8.2. "Lebo Hamath" to "the wadi of Egypt" marks "from north to south."
8.66. It is now the people who bless Solomon (cf. 8.55).
1 Kings 9
9.1-2. The Lord appears to Solomon a second time (cf. 3.4-15 for the first time; also, 2 Chronicles 7.11-22).
9.3. The Lord has answered Solomon's prayer from 8.29.
9.4-5. Cf. 8.25. The Lord gives Solomon the condition of keeping the covenant. "The reference to what David did will be a yardstick judging future kings in a dynasty which will be named by David, not Solomon" (Wiseman, 134).
9.6-9. What happens if Israel fails to keep the covenant (note the NIV footnote that the "you" is plural).
9.7. Cf. 8.43. For "by-word," cf. Deuteronomy 28.37.
9.9. Cf. Isaiah 45.7.
9.10-14. The narration moves to other activities of Solomon. "Solomon pays Hiram for the materials he had supplied by giving him twenty towns in Galilee. This is not a wise move for at least two reasons: (1) inheritances promised to the covenant people are given to a non-covenantal king; and (2) Hiram is not pleased with the towns because he considers them inferior in value to all the wealth he has supplied Solomon" (Van Groningen, 241).
9.15-23. The narrator discusses the "forced labor" Solomon used for his various building projects. Cf. 5.13-16 for an earlier reference to Solomon's forced labor.
9.15. The list of Hazor, Meggido, and Gezer runs north to south. The towns were on major trade routes.
9.20. Amorites, Hittites… is is a traditional listing of the non-Israelite peoples of Canaan. With some derivation, the list occurs in Genesis 15.19-21; Exodus 3.7, 18; 13.5; 23.23; 33.2; Numbers 13.29; and Deuteronomy 7.1 and 20.17.
9.24. Cf. 3.1.
9.25. The "three times a year" are most likely the three annual festivals of Passover, Pentecost, and Tabernacles (cf. Exodus 23.14-17; Deuteronomy 16).
9.26-28. Ezion-geber is on the northern tip of the Gulf of Aqaba. The "navy" would have given Solomon access to the "southeastern coast of Africa and all of southern Asia" (Van Groningen, 242).
2 Corinthians 1.12-22
1.12-14. "Paul is leading up to a frank statement of his change of mind by declaring the motives that inspired all of his dealings, his words, and his letter-writing habits" (Ralph P. Martin, 2 Corinthians, WBC 40. (Waco, TX: Word Books, 1986), 21).
1.12. Paul did not come to the Corinthians with "fleshly wisdom" (literal translation; cf. NASB). For the Corinthians' fascination with this kind of "wisdom," cf. 1 Corinthians 1.18-25; 2.1-5.
1.15-16. Paul's original plans were to visit the Corinthians on his way to AND from Macedonia (Philippi and/or Thessalonica).
1.17. Because Paul's plans changed, he has been accused of being "fickle" (or "vacillating," NASB), perhaps even "fleshly" (in a "worldly manner" (NIV) is literally "according to the flesh.").
1.18. "Paul…invokes the unquestionable trustworthiness of God" (Murray J. Harris, "2 Corinthians," The Expositor's Bible Commentary: Volume 10: Romans-Galatians (Grand Rapids, MI, Zondervan Publishing, 1976),, 324). As surely as God is "faithful," Paul is faithful.
1.19-20. The answer in Christ is not "Yes" and "No" (as Paul has been accused of saying) but God's promises are "yes" in Christ. Through Christ, one can say "Amen" to God's promises. "How could they distrust the apostle who himself had taught them to affirm the trustworthiness of God by repeating the 'Amen'" (Harris, 325)?
1.21-22. God attests "the ministry of Paul and his colleagues" (Keener, 494). Note what God does for us through Christ. "He anointed…set his seal…put his Spirit…guaranteeing what is to come."
2 Corinthians 1.23-2.11
1.23. Paul takes an oath that he had the Corinthians' best interests in mind when he chose not to visit Corinth.
1.24. While others may seek to "lord it over" those "below" them, Paul considers the Corinthians "fellow-workers." Cf. Mark 10.42.
2.1-7. Though obscured somewhat by the contemporary translations, there are eight uses of words which share the idea of "the feeling or creating of pain" (Harris, 328). The NIV translates the concept with words such as "pain" or "grieve."
2.1-2. Paul's writes that his reason to not visit the Corinthians was so I would not come to you in sorrow again (NASB).
2.3-4. Paul references an earlier letter which he had written out of great distress and anguish of heart and with many tears
. "Scholars dispute whether this offender is the same as the one in 1 Corinthians 5.1-5; but whether or not it is, Paul had written a letter after 1 Corinthians to tell the Corinthians to discipline him (this one sent with Titus). This letter has probably been lost" (Keener, 495). Harris notes that "most modern writers reject this identification (of the offender with the offender in 1 Corinthians 5)" (328).
2.5. "The ramification of this one individual's opposition to Paul touched the life of the entire church, yet Paul himself was the object of the attack" (Martin, 32). Cf. 7.12.
2.6. Note that whatever punishment was enacted on the offender was enacted by the majority
2.7-8. Paul urges the Corinthians to "forgive and comfort" the offender. "Christian discipline is not simply retributive but also remedial" (Harris, 328).
2.9. Paul wanted to know if the Corinthian church would obey his authority (as an apostle) and thus obey Christ. It is apparent that the "severe" letter has "achieved its intent" (Davis, 986).
2.10-11. Paul wants the church to know that he has forgiven the offender. His "final fear is that too severe a 'reproof' will lead only to the church's further division" (Martin, 33).
2 Corinthians 2.12-17
2.12-13. Paul leaves Ephesus and goes to Troas which was the normal point of departure from Asia to Macedonia. Paul planned to preach the gospel there, but he is concerned when he does not find Titus present (who is bringing the response from the Corinthians). So he leaves for Macedonia. The trip noted here is usually associated with Acts 20.1 and can be dated towards the end of AD 55 (Martin, 21).
2.14-17. Paul digresses from the description of his trip and moves into a section in which he "defends" his ministry. Such "digressions" are not unusual for Paul.
2.14. "Roman conquerors would lead their shamed captives in a 'triumphal procession….' Paul glories in the image of Christians as peoples taken captive by Christ (cf. 1 Corinthians 4.9), and this prisoner of war himself offers the thanksgiving" (Craig Keener, The IVP Bible Background Commentary (Downers Grove, IL: IVP, 1993), 496). It's also possible that Paul has in mind the imagery of "exultant soldiers who share in the benefits of Christ's victory (cf. Romans 8.37)…The metaphor is certainly suggestive: Christ undertook a battle not rightly his; we share in a triumph not rightly ours" (Harris, 332).
2.15-16. The language of "fragrance" (v. 14) and "aroma" comes from Old Testament sacrifices (cf. Leviticus 1.9, 13, 17; Numbers 15.7). In the Roman world, incense was often burned to cover the smell of the dead animal (cf. Keener, 496). Hence, Paul's preaching is a pleasant "aroma" to those being saved, and "the smell of death" to those perishing (cf. his language in 1 Corinthians 1.18). Paul may also have in mind "the rabbinic concept of the Law (Torah) as simultaneously life-giving and death-dealing" (ibid). "In Christ is the remedy for sin; if it is taken, it is a life-giving medicine; if it is refused, the apostle's ministry acts like deadly poison" (Martin, 48).
2.16b-17. Paul asks, "Who is sufficient for this task?" Though he may anticipate a positive response (we, the apostles, are), he most-likely believes that the response is "no one" (cf. 3.5-6). In either case, he contrasts his ministry with his opponents in Corinth who "peddle the word of God for profit." The verb translated as "peddle" combines two meanings: "(1) to dilute as wine may be 'watered down' and (2) to make a profit by selling shoddy goods" (Martin, 49). Rather, Paul speaks "with sincerity" (cf. 1.12).
2 Corinthians 3.1-11
3.1-3. The only "letter of recommendation" that Paul needs is the Corinthians themselves. It's possible that some of Paul's opponents had come to Corinth with their own "letters of recommendation."
3.1. "Behind each of the two questions in this verse, both of which expect the answer 'No!' stands an actual or expected charge against Paul" (Harris, 333). For examples of letters of recommendation in the New Testament, compare Acts 15.25-27; 18.27; 1 Corinthians 16.3).
3.3. For "tablets of stone," see Exodus 31.18; Deuteronomy 5.22; for "tablets of human hearts, see Jeremiah 31.31-34, and especially Ezekiel 11.19-20; 36.26-27. In what way has God's spirit "written" on your heart?
3.4. Paul's "confidence" comes through Christ. In whom or what is your "confidence?"
3.5-6. The NIV obscures the fact that the words translated "competent" and "competence" share the same root as the word translated as "equal" in the question in 2.16: "Who is equal to such a task?" Compare the NASB which translates the question in 2.16 as: And who is adequate for these things?
Here in 3.5-6, Paul is answering the question he raised in 2.16: "We are "adequate" (or "sufficient") only because God has made us "sufficient… ministers of a new covenant…not of the letter but of the Spirit."
3.6. "In themselves words cannot produce righteousness, even though they be divine oracles. There has to be a vitalizing Spirit to charge the words with transforming power" (Harris, 335). Cf. Romans 7.6-11; Galatians 3.10.
3.7-8. "As is so often the case in Paul's writings, the terms that are used to conclude one argument lead inevitably to the opening of another. Here the mention of a new covenant inspires a transition in thought from discussion about the source and character of Paul's ministry to a consideration of its message" (James Davis, "1-2 Corinthians," Evangelical Commentary on the Bible, ed. Walter A. Elwell (Grand Rapids: Baker Book House, 1989), 987). The incident to which Paul alludes is found in Exodus 34.29-35. Paul will use the incident as a "jumping-off point" for his discussion throughout the rest of the chapter.
3.9-11. "Paul reasons according to the Jewish principle qal vahomer, "how much more": if the giving of the law on stone tablets was revealed in great glory, how much more the greater giving of the law of the Spirit" (Keener, 497)?
3.9. The "letter" which condemns (God's word judges our thoughts and actions; see verse 6) came "gloriously." The Spirit does not bring condemnation but "righteousness" (cf. Romans 1.17).
3.11. "The 'glory' of the new 'ministry' is unlimited and permanent" (Paul Barnett, The Message of 2 Corinthians, BST. (Downer's Grove, IL: IVP, 1988), 70).
2 Corinthians 3.12-18
3.12-13. Paul continues to use the story of Moses in Exodus 34 to contrast his "boldness" with Moses' who "veiled" his face. Though Exodus does not tell us why Moses put a veil on his face, Paul infers "that the glory which radiated from Moses' face when he brought the gift of the Law down from the mount was a fading rather than a permanent possession" (Davis, 987f.).
3.14-15. "The full glory present in the law still cannot be heard until one turns to Christ and has the law written on one's heart" (Keener, 498).
3.16. Cf. Exodus 34.34.
3.17. The Spirit (who corresponds to the "Lord" in the passage quoted in verse 16) brings freedom not bondage. See verses 6 and 8.
3.18. Since we can see "with unveiled faces" (unlike Moses and those under the "old" covenant), we are being transformed (metamorphoo) "from glory to glory" (rather than Moses' glory which faded). Compare Philippians 3.21. Our character should reflect the work of God in our lives.
2 Corinthians 4.1-15
4.1-6. Paul's "closing thoughts revert to his earlier statements (of 2.14-17) and complete the circle of ideas" (Martin, 74). In so doing, he returns (or continues?) his "defense" of his ministry.
4.1. This "ministry…" See 3.6-9. Since the ministry is a result of God's mercy, there is no reason to "lose heart."
4.2. Paul will return to his refusal to "lose heart" in verse 16. Here, he goes back to the defense of his ministry. Paul has not resorted to either "deception" or "distortion" (implying that his opponents have). "Merchants sometimes 'adulterated' (cf. NASB here) substances by mixing in something cheaper to cheat their customers; philosophers often accused professional speakers of doing the same, because they were more concerned about speaking ability than about correct content" (Keener, 498)
Paul's "commendation" of himself (cf. 3.1) comes from his presentation of the truth.
4.3-4. Note how Paul picks up language from his previous arguments. He speaks the truth (verse 2) and does not intend the gospel to be "veiled" (cf. 3.13-18). If his gospel is "veiled," then it is veiled to those "who are perishing" (cf. 2.15) because of the "god of this age" (cf. 11.13-15). For "glory" and "image" (verse 4), see 3.18.
4.5. Paul is not the content of his preaching—Jesus Christ is (cf. Galatians 1.16; 1 Corinthians 1.23; Philippians 1.15-18). Paul is merely "your slave through Jesus" (literally). "It would be hard to describe the Christian ministry more comprehensively in so few words" (C. K. Barrett, A Commentary on the Second Epistle to the Corinthians (New York: Harper and Row, 1973), 134, quoted in Martin, 81).
4.6. Cf. Genesis 1.3 and 3.18. "God could make the light of his glory shine in the hearts of those who saw greater glory than Moses had—the glory in Christ" (Keener, 499).
4.7-12. Paul demonstrates the "glory and frailty" of ministry (Martin, 81ff.).
4.7. The paradox between "the indescribable value of the gospel treasure and the apparent worthlessness of the gospel's ministers" (Harris, 342). The word translated as "all-surpassing" is the Greek hyperbole
. It's used by Paul in 1.8 to describe the pressure "far beyond" his ability to endure.
4.8-9. Four "antitheses" demonstrating "Paul's weakness" and "the power of God." "Each metaphor may reflect gladiatorial or military combat" (Harris, 342).
4.8. The word translated "hard pressed" (NIV) is related to words translated "distressed" and "hardships" in 1.6, 8.
4.9. The word translated as "destroyed" is the same word translated "perishing" in 2.15 and 4.3.
4.10-14. Paul uses the "human" name of Jesus six times in these five verses, perhaps "to emphasize the commonality of trust shared by the earthly Lord and his people who not only live 'in Christ' but share a life with him" (Martin, 89).
4.10-11. "The power of the treasure is clearly 'revealed' through the weakness and frailty of its mortal receptacle" (Davis, 988).
4.12. Because Paul was willing "to die," the Corinthians are able to live. How are we able to "die" to ourselves for the sake of others?
4.13-14. Paul quotes Psalm 116.10 (115.1 in the Greek translation of the Old Testament). Because Paul "believes" in the resurrection (Christ's and his, see 1 Corinthians 15), he can "speak" (preach).
4.15. Paul's preaching was for "the benefit" of the Corinthians (literally, "for you) and, ultimately, for God's "glory" (cf. 3.18 and 4.6).
2 Corinthians 4.16-5.10
4.16-18. Paul goes back to why he doesn't "lose heart" (see 4.1). Note the contrasts he uses (similar to the way he used contrasts in verses 8-9).
4.17. Paul picks up some of his vocabulary from earlier in the letter. Cf. the NASB: 17 For momentary, light affliction (see note at 4.8) is producing for us an eternal weight of glory far beyond all comparison (hyperbole, see note at 4.7).
4.18. Jean Calvin commented: "This comparison makes that light which previously seemed heavy, and makes that brief and momentary which seemed of boundless duration. When we have once raised our minds heavenwards a thousand years begin to look to us to be like a moment" (quoted by Barnett, 94).
5.1. Paul continues his contrast between the temporary and eternal. Our bodies are as temporary as "tents" but God has built us "an eternal house."
5.2-4. "Verse 4 expands verse 2 while verse 3 is parenthetical" (Harris, 347). Paul changes his imagery from "a building" to "clothes." "Normal practice is to remove the clothes we are wearing before we put on the new ones….(Paul) writes of putting the second set of clothes over the first one without removing them" (Barnett, 99).
5.2. For "groan," cf. Romans 8.19-23.
5.5. "God created both the body and the soul: not for the destruction of either, but for the redemption of both. For this reason also the Spirit of the immortal God has already entered our bodies, as a 'deposit guaranteeing what is to come'" (Davis, 989). Perhaps the thought is that the Spirit who is changing us inwardly is a guarantee that we will be changed "bodily" as well.
5.6-8. Note the two-fold repeat of "we are confident." We are confident that "to be away from the body is to be with the Lord." In the in-between, we walk "by faith." Paul's imagery "is based on the simple truth that a person can be in only one place at a time" (Barnett, 100).
5.9-10. We live life in the light of God's judgment. Hence, our goal is to "please" God.
MIDLANDS CHRISTIAN CHURCH

1312 W. Main Street

Lexington, SC 29072
Email: midlandschristian(@)juno.com
Sage: msagemoody(@)gmail.com
Phone: (803) 808 1122