u
Here is a Quick Overview of our Monthly Calendar. Click on any event for a few details.
ALSO, scroll underneath the calendar for more details on current MCC Happenings
!
Currently, other than our weekly worship service, our "Happenings" that require us to meet in-person are not happening due to COVID-19. But, we hope you are growing in your faith during this Corona Crisis. We hope you are reading your Bible. We hope you are enjoying MCC's in-person or online Worship Services, online Bible studies, and the connecting through email. MCC is here for you:
Please keep praying for each other, those who are serving by still working, and all those affected medically.
A MORE IN DEPTH EXPLANATION OF THE FOLLOWING CHANGES TO OUR HAPPENINGS CAN BE FOUND ON THE
Welcome to MCC on this Sunday morning! We are joining together on-campus, but we will also be gathering virtually, too. For details of our re-opening and new adjustments, please read the home page. If you are unable to join us on campus, p
lease join us online on Facebook Live. If you are not on Facebook, we will post our Worship Service to this website directly after the service.
When we are not affected
by the
current changes, this is our
welcome to you…
When you come to MCC, you will find a multi-generational church of people loving & encouraging each other.
You'll find infants to those who are 90. We worship &
learn together.
You'll also see people in dresses & ties to jeans &
t-shirts.
We are all worshipping an awesome Lord!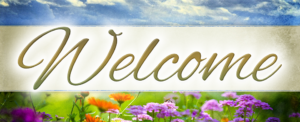 We are suspending Bible Study/Sunday School for the current time. Below is our invitation to you when
we get to gather in-person again…
At 9:30 A.M., we have Bible Study (or Sunday School) for all ages. Our children from newborns through 5th grade meet in the education wing of the main building (go through the front door and someone will show you to your room,)
Enthusiastic
and prepared teachers look forward to teaching your children. Our youth in
grades 6-12
& college & adult classes also meet in the main building
off the education hallway.
Please join us as we dive
into studying God's Word.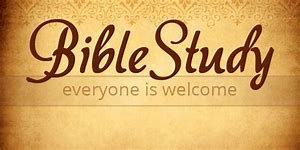 We are enjoying in-person, on-campus worship this Sunday and also live streaming our Sunday worship service. So now, we are gathering together both in-person and virtually.
We will continue to update you as our plans evolve.
For those wishing to know our weekly schedule, when not affected by the coronavirus, please read the following…
Each Sunday at 10:30 A.M., we meet in the Worship Center to sing praises to God, share in the Lord's Supper, and study God's word together. Children from infants through 5 years-old meet in the education wing for a time of crafts and
games. Children in Grades 1-5 are in the Worship Center for the first half of the worship service. During the
Message time,
they join the younger children in the education wing for and age-appropriate lesson
time of their own.
We invite you to come worship with us!

Our Wednesday Connection is gathering virtually on July 1 at 7 p.m.
If you want to join this study time, contact us at
the email on the front page. After July 1, we are taking a summer break from our Wednesday Connection. Please keep an eye on this page to see when we will resume The Connection.
If you are new with us, below is how we normally connect on Wednesdays…
We invite you to join us at The Connection on Wednesdays at 7 P.M.
"Get Connected" to God through
deeper study & prayer and to
one another
as we spend time together.
We hope to see
you at The Connection on this Wednesday!!