MCC HAPPENINGS
Here is a Quick Overview of our Monthly Calendar. Click on any event for a
few details.
Also, scroll underneath the calendar for more details on current MCC Happenings
and ways that you can connect and get involved
!
Midlands Christian Church exists to honor God by connecting people to God, others, & service through a growing relationship with Jesus Christ. We welcome you to Midlands Christian Church. We hope each of you experience our Purpose Statement when you worship with MCC. We want to honor God–
want to help connect you to God–want you to connect with others at MCC–want to connect you to service. And, we want to do all this as you are growing in your relationship with Jesus Christ.
We hope you are reading your Bible, worshipping with MCC in-person or online, learning from our in-person and Zoom Bible studies, and joining with MCC in other fellowship gatherings. We are here for you.
Our Prayer Ministry is definitely active, with Prayer Partners praying daily! If you want prayer, please contact us via email, phone, or text. We will pray for you. If you wish this shared with the Prayer Ministry, we will. If you are interested in joining the Prayer Ministry, please contact the church via email, phone, or text.
Our Children's Ministry enjoys Kid's Quest each week. Children up through 5th grade leave the Worship Center during the message time for an age-appropriate lesson time of their own.
Our Youth Ministry is gathering bi-weekly for study, praying, hanging out, playing games, and growing in our love of Christ TOGETHER!
Please keep praying for each other!
Welcome to MCC this Sunday morning! We are joining together in-pers0n & virtually this week. If you are unable to join us on campus, p
lease join us online on Facebook Live. If you are not on Facebook, we will post our Worship Service to this website directly after the service.
When you come to MCC, you will find a multi-generational church of people loving & encouraging each other.
You'll find children to those who are in their 80s. We worship &
learn together.
You'll also see people in dresses & ties to jeans &
t-shirts.
We are all worshipping an awesome Lord!

We hope EACH of YOU will get involved in at least one Bible Study. Please pray about joining with a group. We desire for each of you to grow in your Bible study and Connection to God, and for you to Connect with Others from MCC during these Small Group times.
We have a Small Group Bible Study that gathers at the church on Sunday mornings before Worship at 9:30 a.m. (We also have a Small Group that gathers on Wednesdays at 7 p.m.) Our Youth are gathering twice a month. Our children will continue to gather weekly in Kid's Quest for their Bible study during our morning worship service.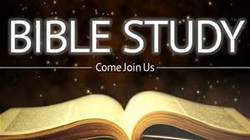 We are enjoying worship this week in-person & also streaming our Sunday worship service.
Each Sunday at 10:30 A.M., we meet in the Worship Center to sing praises to God, share in the Lord's Supper, and study God's word together. During the sermon time, children up through 5th grade exit to Kid's Quest in the education wing for a time of Bible lessons, songs, crafts,
games, etc.
We invite you to come worship with us!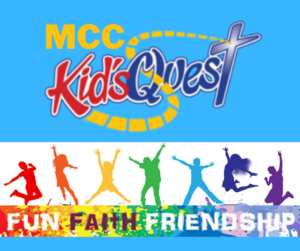 THE CONNECTION
The definition of connect is to bring together.
Our mid-week Connection is us joining together!
We invite you to join our mid-week Bible study, The Connection. The Connection is a time mid-week that we gather to Connect to each other &
to God. We chat & catch up on each other's lives usually over dessert. Then we dive into Bible study & prayer. We encourage each of you to join us on Wednesdays at 7 p.m. in the Worship Center. We will also be Zooming
for those who are not able to be with us on campus. Please contact
the church and let us know you want to receive a Zoom invitation.
We hope you will join us.
ANGEL TREE
Each year, the MCC Cancer Ministry and our church support the Sandy Nyman Angel Tree. We have been assigned our 2023 Angel Family who has three children: 6, 10, and 12 and live just outside of Lexington. We are supporting this family for Thanksgiving and Christmas. We have the funds donated for the Thanksgiving & Christmas meals. And you have adopted all the Christmas presents.
DECK THE HALLS
Please make plans to stay for just a few minutes after church on Sunday, November 26, to help Deck the Halls. We will set up the Christmas tree, poinsettias, wreaths, along with other decorations. We appreciate your help! This is a quick set-up if we have several people helping.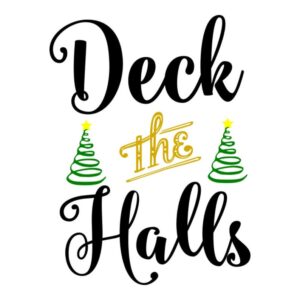 MEN'S MINISTRY
The Men's Ministry is
gathering next on
Saturday, December 9, at 9 a.m.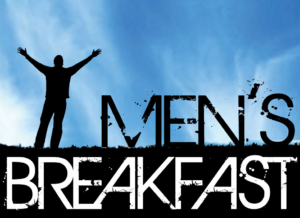 CHRISTMAS BREAKFAST
We will join together as a church family for a Christmas Breakfast on SUNDAY, December 17, at 9:30 a.m. in the Fellowship Hall. Bring your favorite breakfast items to share with everyone—Casseroles, doughnuts, fruit, grits, drinks, etc.
We will not have Bible classes that morning.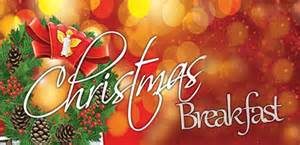 LADIES' MINISTRY
The Ladies' Ministry is
gathering next on
Sunday,
December 17, at 4 p.m.
Join us for this a Cookie Exchange. Bring 3 dozen cookies, and we will enjoy the treats and also take plenty of these home. Then the following day, we will visit a local nursing home to share some of the cookies, serve the cookies along with some hot chocolate to the residents.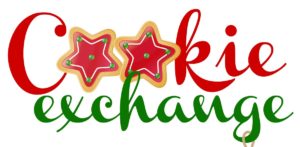 CHRISTMAS EVEg!
On Christmas Eve at 6 p.m., we will celebrate the birth of Christ with a Candlelight Service. This is always a highlight of our church year as we gther to sing carols, share in communion, celebrate the wonderful gift of Jesus Christ, and remember Him in candlelight. Please join
us and invite your friends.

YOUTH GROUP!!g!
Youth group is open to middle school through
college-age students. This is a time of hanging
out, fun activities & Bible study. We meet every other week…
Check the calendar and emails and bulletins for when & where!
CHRISTMAS CARDS
Everyone loves receiving Christmas Cards, but not paying to mail them! We will be putting up an MCC Christmas Tree Mailbox in the foyer. The mail
slots will be labeled from A-Z for families' last names. Copies of
"MCC 2023 Families" will be available next Sunday (to help learn
or remember names for your Christmas cards.)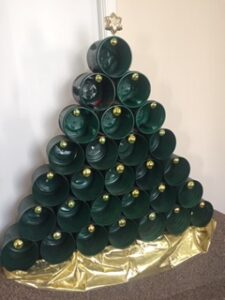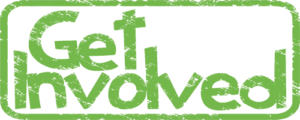 Here are some ways in which you can
"Get Involved"
in the life of Midlands Christian Church
on a regular basis. Most of these gatherings
are meeting on a regular basis.
MCC youth group meets every Sunday evening from 5:00-6:30 p.m. This small group is open to middle school through college students. This is a time of fun activities & Bible study.
Get
connected to God through deeper study and to one another as we spend time together.
Adult Bible Study begins at 7:00 p.m. each Wednesday.
(The classes do not meet every week during the summer months.)
LADIES' MINISTRY
The Ladies Ministry meets the third Sunday of every month, except for the summer months.
Please join us for a time of fellowship, study, and sharing life with other women.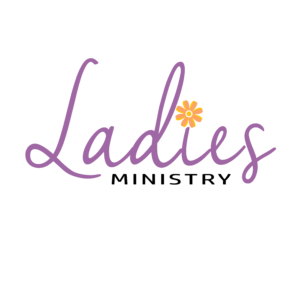 The Men's Ministry meets most months for breakfast, devotional times,
sporting activities and projects.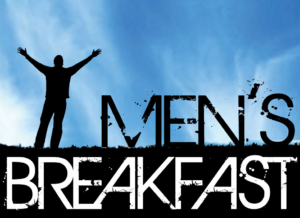 At 9:30 A.M. on Sundays, we have Small Group Bible Study.
Please join us as we dive into studying God's Word.

PRAYER MINISTRY
MCC's Prayer Ministry prays for each person who worship at MCC every week!
They are also committed to praying for those on our prayer list weekly.
If you are interested in joining us in praying for the church &
its concerns, please join us. If you would like to be a
part this new Prayer Ministry, please
contact the church office.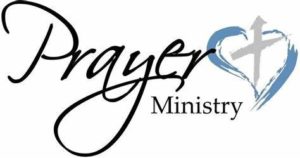 We have volunteers who serve the homeless population in various ways. We have some who serve locally by laundering clothes, grocery shopping, and providing direct care for the homeless. We also donate food and supplies to a local women's shelter, Samaritan's Well. A basket for donations for the homeless is located in the foyer under the appropriately labeled sign. We update the church regularly on the needs of Samaritan's Well. The Helping the Homeless Team welcomes you to join in this service. If you are interested, please contact the church office.
Mountain Mission School is one of the missions we support. We have an adult Bible class that collects money throughout the entire year, and we send this to them before Christmas. These funds help all the children who remain at the orphanage over the holidays to have extra funds for some fun activities. We also send birthday cards to every child at the school, and we have individuals who are committed to praying for these children. They pray for the children who have birthdays during the particular month that we are in. If you would like to help the Mountain Mission School ministry, please contact the church.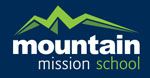 LAVIE PREGNANCY CARE CENTER
MCC just donated baby gifts for a mother whom LaVie helps. We had a wonderful Baby Shower for her. MCC supports LaVie Pregnancy Care Center every month. We have families who give monthly to LaVie. For every $60 we donate, one ultrasound can be administered. When the mothers-to-be are presented with their ultrasound and see a picture of their child, most choose to continue on with their pregnancies. We also
support LaVie by donating a variety of gifts that will be useful to a new mom-strollers, carseats, etc.
(For last year's Mother's Day, enough donations were given by MCC to cover 12 carseats!)
Please join us in supporting these young mothers and their children.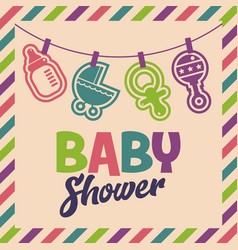 MCC is committed to serve in the Mission Store at Mission Lexington. There are numerous ways to serve. We clean the store, straighten the aisles, staff the cash register, process donations, and organize bags. We'd love for you to join us in this ministry to the community. If you are interested in helping, please check out their website and click on volunteering. We also have a donation basket in the foyer if you would like to donate food supplies or items for their Thrift Store.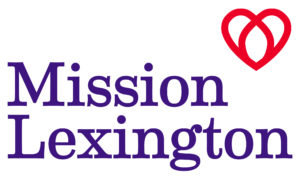 MCC's Cancer Care Ministry exists to be an encouragement to those suffering from cancer as well as to those who have family members
battling cancer. Also, we want to be a source of information about cancer
to others.
Come join us as we continue to grow this ministry.

CONNECTION LUNCH…NOT CURRENTLY GATHERING
MCC's Activities and Outreach Ministry hosts an opportunity for fellowship, Connection Lunch.
Approximately every other month, a restaurant will be chosen and EVERYONE
who would like to join the fun will go out to eat together after church.