If you are new to Midlands Christian Church, we welcome you!
We are so glad that you are interested in learning more about
us.
We are a church that is committed
to worshiping Christ
and
living out His teachings
daily. We
want
to
help you
grow in Christ
and see
Him work through
you to
serve the
community
around you.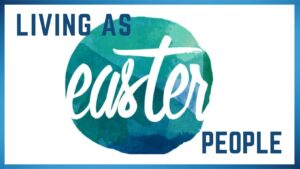 As we observe the seasons of the Christian year, we've come to the season of Easter. During this season, we want to focus our thoughts on Living as Easter People. By Easter, I'm referring to the first Easter, the resurrection of Jesus. How do we live as people who follow the risen Lord? We'll spend a good portion of this time in a letter written by someone who experienced the first Easter "first hand." We'll gain insight into how to live as Easter People from the letter of 1 Peter.
Peter is writing to people far away whom he has probably never met. But he has heard that they are being challenged by the culture around them. They are strangers or aliens or exiles in this world. If you've ever felt like an "outsider" because of your faith in Jesus, this letter is for you!
We invite you to join us on our campus at 1312 West Main Street in Lexington. If you are not able to worship with us "in person," please join us on Facebook Live on Sundays at 10:30 a. m.
Below is the service for May 28, 2023.
F
or other services, please see the media page.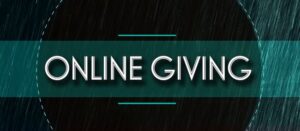 MCC has Online Giving. Please go to the Online Giving tab above.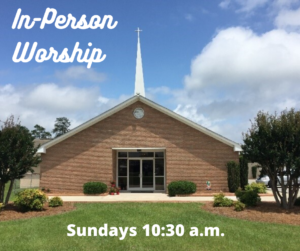 MCC is worshipping in-person and
also streaming our Worship Services
on Facebook Live. The
services
will also be
posted on
our
website soon after their
completion.
When you choose to worship in-person on campus, please note the following safety precautions:
Hand sanitation stations are posted at the entrances.

Masks are available

No communion or offering trays will be passed (pre-packed communion kits are at each chair; an offering box is on the back wall).
We ask that if you were exposed to COVID-19 to please follow the guidelines of the CDC. Read "After Being Exposed to COVID-19" on cdc.gov and watch for symptoms:
Fever (100.4F or greater)

Cough

Shortness of breath
We ask that if you have had any of the symptoms of Covid or the flu within the last week, please continue to worship with us online to protect our MCC family, especially those who are more likely to get very sick from Covid-19 or the flu.
Find us at:
Email: mcclexington@gmail.com
Join us live on Facebook at 10:30 a.m. on Sundays.
Please also view this website's Media page for videos of recent services.

Follow us on Instagram @ mcclexington