Welcome to
Midlands Christian Church
Welcome to Midlands Christian Church! We are so glad that you are interested in learning more about us. Here is a little about who we are. We are a church that is committed to worshiping Christ and living out His teachings daily. We want to help you grow in Christ and see Him work through you to serve the community around you.
"Happenings" tab if you want to discover
upcoming events
"Get Involved" tab to
find out other opportunities to plug in.
Do you ever find yourself in "the prison of want"? No matter how hard you try, you have a hard time being content. You "want" more. We are studying a new series of messages, "The Way Without Want." We are delving into one of the best-loved passages in all of the Bible, the 23rd Psalm. The ancient song writer begins the psalm by writing, "The Lord is my Shepherd, I shall not want." Come join us over the next six weeks as we walk this "way without want" together.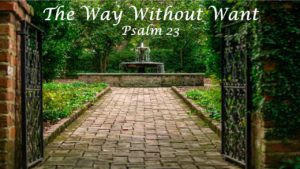 Sunday,

July 28 – Thursday, August 1
VBS

: VACATION BIBLE SCHOOL
You are invited to a week of fun & excitement as the kids ages 3 – entering 6th grade are transported to Mars & Beyond. This exciting week will be filled with five Bible stories come to life, fun-filled music, out-of-this-world science experiments, remarkable recreation times, amazing crafts, & a THEMATIC dinner each night. We hope you will join the FUN! VBS starts on Sunday night and goes through Thursday night. The hours are 6:00 p.m. – 8:30 p.m.
(Then on Sunday, August 4, you are invited to our worship service when the kids will enjoy singing songs from VBS & see themselves in a video. We also invite you to a FREE meal after church that day.)
REGISTRATION
Registration is EASY, just email: mcclexington@gmail.com with your children's names & ages. We'll then email you a registration form that you can bring with them to their first day of VBS! We look forward to sharing the week with your child(ren)!! If you have ANY questions, PLEASE ask!