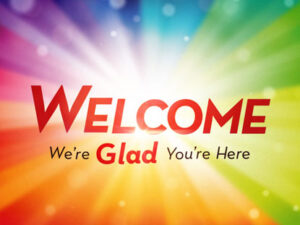 If you are new to Midlands Christian Church, even in the midst of this Coronavirus, we welcome you to Midlands Christian Church! We are so glad that you are interested in learning more about
us.
We are a church that is committed
to worshiping Christ
and living out His teachings
daily. We
want to help you
grow in Christ, even during this
pandemic,
and see
Him work through you to
serve the
community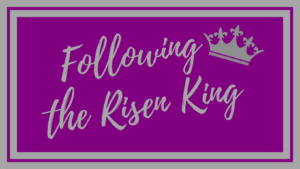 We may think of Easter as being a "one-off," a once-a-year holiday in which we celebrate the resurrection of Jesus, hunt for eggs, and have family over for dinner. But the church, at large, views Easter as a "season." We've come out of the season of Lent which prepares us for Easter, and Easter Sunday begins the Easter season.
When we began our journey through the church year, we were Expecting the Coming King in Advent. We then walked through the Epiphany Season by Revealing the King. During the season of Lent, we were RSVPing to invitations to a closer relationship with God.
We continue the Easter Season in a series in which we focus on "Following the Risen King." Jesus has come, Jesus has been revealed, we've prepared our hearts to live under his reign, and now we are fleshing out what it means that Jesus is the Risen King.
We invite you to join us during this Easter season. We hope you will join us on our campus at 1312 West Main in Lexington. If not, please join us on Facebook Live on Sundays at 10:30 a.m.
Here is the Worship Service for May 22, 2
022.
F
or other services, please see the media page.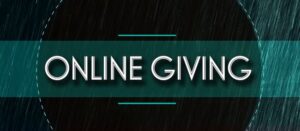 MCC is excited to announce that we now have Online Giving.
Please go to the Online Giving tab above.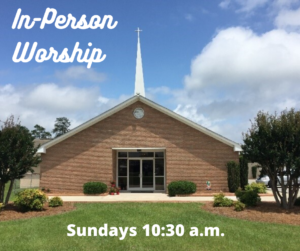 MCC is worshipping in-person and
also streaming our Worship Services
on Facebook Live.
As we
have
been doing throughout
this
pandemic,
the services
will also be
posted on
our
website soon after their
completion.
When you choose to worship in-person on campus, please note the following safety precautions:
Hand sanitation stations are posted at the entrances.

Masks are available

No communion or offering trays will be passed (pre-packed communion kits are at each chair; an offering box is on the back wall).
We ask that if you have had any of the following symptoms or exposures within the last week, please continue to worship with us online:
Contact with anyone confirmed to have COVID-19 (We follow CDC recommendations of 5 days quarantine followed by 5 days mask wearing. The CDC does recommend that the best practice would also include a test at day 5 after exposure.)

Fever over 100

Cough and sore throat with shortness of breath
If we have any changes for our church's gatherings, we will update this webpage.
Find us at:
Email: mcclexington@gmail.com
Join us live on Facebook at 10:30 a.m. on Sundays.
Please also view this website's Media page for videos of recent services.

Follow us on Instagram @ mcclexington