Welcome to Midlands Christian Church
Here is our Worship Service for March 29, 2020, which was streamed on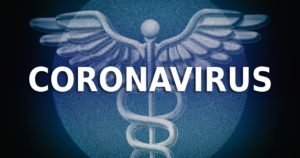 On March 16, the White House announced "The President's Coronavirus Guidelines for America: 15 Days to Slow the Spread."
Among these guidelines is one which encourages the American people to "avoid social gatherings in groups of more than 10 people." As a result, in consultation with MCC's elders, we are making the following changes to the church's scheduled gathering times.
Since these guidelines have been extended to April 30, we are having NO in-person services on our campus through the end of April.
Our Sunday morning worship is being streamed on Facebook Live at 10:30 a.m. That does not mean that we will not be gathering together. We will be gathering online including our time of praise, communion and studying God's word together. The video is being posted on this webpage at the conclusion of the service.
Disposable, self-enclosed communion kits (portable prefilled Communion juice cups and wafers in one set) are available at the church. If you are interested in picking some of these up, please contact the church office, Tim, or Terri via phone, email, or text.
Our Wednesday Connection is gathering virtually at 7 p.m. If you want to join this study time, contact us at the email address listed below.
We will continue to update you on our plans as soon as we know more. Thank you for your patience and your prayers. This continues to be a fluid situation, so keep your eyes open for further correspondence. We will continue to post updates on our website and Facebook page.
We continue to trust our God and Father who has no fear of the Coronavirus and who is working to reconcile humanity to himself through his Son, Jesus Christ, the Lord of lords and the King of kings.

If you are new to Midlands Christian Church, even in the midst of this Coronavirus, we welcome to Midlands Christian Church! We are so glad that you are interested in learning more about us. Here is a little about who we are. We are a church that is committed to worshiping Christ and living out His teachings daily. We want to help you grow in Christ and see Him work through you to serve the community around you.
"Happenings" tab if you want to discover
upcoming events
"Get Involved" tab to
find out other opportunities to plug in.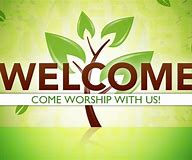 Find us at:
Email: mcclexington@gmail.com
You may find our streamed worship services from the last few weeks on our Facebook page. These are our first attempts at streaming a service,
so please be patient with our initial attempts.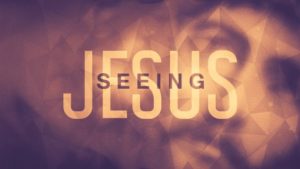 Several years ago, Judah Smith, the pastor of a very large church in Seattle sat down with the media team at his church and told them that he wanted to launch a marketing campaign in his city. Smith said that his goal was "to get Jesus on the mind of Seattle." As a result of that project, Smith wrote a book entitled, Jesus is ______.
In these weeks leading up to Easter, we're taking Judah Smith's project as our own. We want to get Jesus on our minds. In this year 2020, we want to spend these weeks "Seeing Jesus.

"

We invite you to join us as we stream live, watch the videos on this webpage or on Facebook, or follow the series as the audio messages will be posted on our "teaching" page.