Get
connected to God through deeper study and to one another as we spend time together.
Classes begin at 7:00 p.m. each Wednesday. We have classes for ages Kindergarten through adult and a nursery is available for infants and toddlers.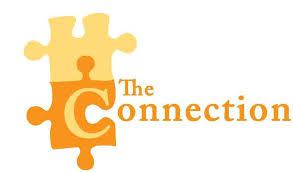 BIBLE STUDY
At 9:30 AM, we have Bible Study and Sunday School for all ages. Our children from new borns through 5th grade meet in the education wing of the Main Building (go in through the side door). Enthusiastic and prepared teachers look forward to teaching your children. Our youth in Grades 6-12 AND our Young Adults meet in the Main Building together and are currently doing a video series, Momentum (by Colin Smith) which is a study on the Beatitudes.
We have two additional adult Sunday School classes. One meets
in
the Main Building and is currently doing a verse by verse study of a book of the Bible. A second class meets in the Fellowship Hall.

WORSHIP
Each Sun
day, adults meet in the Worship Center to sing praises to God, share in the Lord's Supper, and study God's word together. Children from infants through 5 years old meet in the education wing for a time of crafts and games. Children in Grades 1-5 meet in the Worship Center for the first half of the worship service. During the Message time, they join the younger children in the education wing for an age-appropriate lesson time of their own. Kid's Quest is our name for Kid's Worship. We are on a quest to discover God and His Word. Tim's message will be the final in our series, Words for Uncertain Times.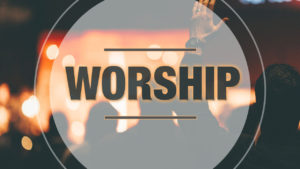 SPECIAl OFFERING
During our worship sevice on September 10th, we will be collecting a special offering to benefit the victims of Hurricane Harvey in the greater Houston, Texas area. The proceeds of the offering will be funneled through the non-profit "International Disaster Emergency Service (IDES), an organization affiliated with our fellowship of non-denominational Christian Churches.
IDES' US Disaster Response Coordinator is being deployed to one of their partner churches in Houston. IDES will be working with the church to help victims of Hurricane Harvey. Once the flood waters recede enough in their community, volunteer teams will begin removing damaged dry-wall and insulation to dry out the homes and begin the rebuilding process. IDES will also be deploying storage buildings to the affected areas in order to provide a safe, dry location for people's belongings while their homes are being repaired.
​

In addition, IDES will continue to send supplies, resources, funding and expertise to this, and other church partners in the affected area.

Please pray for victims as they rebuild, churches as they reach out,
and IDES staff as they deploy.
For more information on IDES, go to the web site, http://ides.org/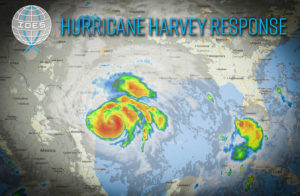 LADIES' MINISTRY
The ladies ministry meets the second Sunday of every month. Our Study will be Becoming Women of Worship, and we'll be using songs and psalms. Please join us for a time of fellowship, study, and sharing life with other women.

FALL FESTIVAL
Mark September 30th on your calendars and plan to join us from 11 AM – 2 PM for MCC's Fall Festivall. We have games for the children, cotton candy, popcorn, and hot dogs with the fixin's! And it's all FREE!