COMMUNITY THANKSGIVING SERVICE
We'll join with other congregations from the West Lexington area in a community worship service in order to give thanks to God. The service will be held at Lexington Church of Christ at 101 Ballpark Rd, Lexington, SC 29072.
Tim will be giving the message.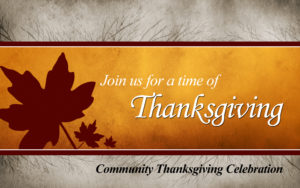 BIBLE STUDY
At 9:30 AM, we have Bible Study and Sunday School for all ages. Our children from new borns through 5th grade meet in the education wing of the Main Building (go in through the side door). Enthusiastic and prepared teachers look forward to teaching your children. Our youth in Grades 6-12 AND our Young Adults meet in the Main Building together. We have an additional adult Sunday School class which meets in the Main Building and is currently doing a verse by verse study of a book of the Bible.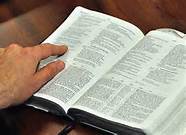 WORSHIP
Each Sun
day, adults meet in the Worship Center to sing praises to God, share in the Lord's Supper, and study God's word together. Children from infants through 5 years old meet in the education wing for a time of crafts and games. Children in Grades 1-5 meet in the Worship Center for the first half of the worship service. During the Message time, they join the younger children in the education wing for an age-appropriate lesson time of their own. Kid's Quest is our name for Kid's Worship. We are on a quest to discover God and His Word. Kevin Huston from The Shack Campus Ministry will be our guest speaker.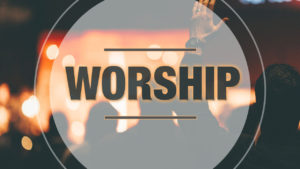 CHRISTMAS PLAY PRACTICE
We invite all children and youth to come to our come join us as we rehearse for our 2017 Christmas play. See Terri Brokaw if you're interested in participating. This week, we will practice immediately after we're done "Decking the Halls." The play is entitled,
"No Room in the Inn."