Welcome to Midlands Christian Church
If you are new to Midlands Christian Church, even in the midst of this Coronavirus, we welcome you to Midlands Christian Church! We are so glad that you are interested in learning more about
us.
We are a church that is committed
to worshiping Christ
and living out His teachings
daily. We
want to help you
grow in Christ, even during this
pandemic,
and see
Him work through you to
serve the
community
Here is our Worship Service for May 24, 2020, which was streamed on
Facebook Live. Please view the Media page for other recorded services.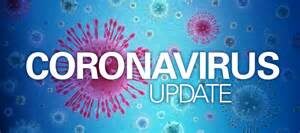 MCC's leadership has been praying, watching, and discussing what is best for our MCC family. While we are actively monitoring the news and local governments in relation to the coronavirus, we have listed below the leadership's plans as of now.
The leadership has established May 31 as the date for the first "in-person" worship service. This gives us time to make multiple changes to our worship facility to allow for "social distancing." The date will also allow us to make the necessary changes to have a service in the worship center while, at the same time, enable us to continue to live stream the service for those who will choose not to attend due to concerns for their health.
We will NOT meet for Sunday School on May 31. We will also NOT be providing childcare or Kids Quest when we first return to worship on our campus.
We will let you know as soon as possible when we will return to our "normal" schedule of events. Finally, the Wednesday night Connection study will continue to meet remotely via GoToMeeting through May 31.
As we move closer to May 31, we will inform you concerning additional changes which you can expect should you choose to worship at our campus that day. Since this is a fluid situation, should there be any changes in the above schedule, we will update this webpage.
MCC's leadership made these decisions after prayerful and careful consideration. We continue to ask for your prayers as we move forward, trusting the Lord, the maker of Heaven and Earth.
So for a few more weeks, we are having NO in-person services on our campus.
We will continue for now with the following changes to the church's scheduled gathering times:
Our Sunday morning worship is being streamed on Facebook Live at 10:30 a.m. We will continue gathering online including our time of praise, communion and studying God's word together.
The worship video is being posted on this webpage at the conclusion of the service. This is posted on the home page and the new "Media" page. Videos for Kids Quest are posted on the new page titled "Kids."

Our Wednesday Connection is gathering virtually at 7 p.m. If you want to join this study, contact us at the email address listed below.
You may also check out the "Get Involved" Page or the "Happenings" Page

for current MCC updates.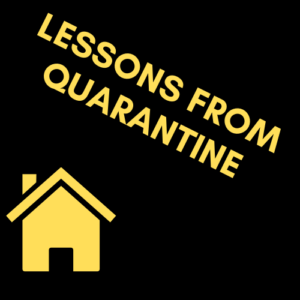 Whether or not we've been required to self-quarantine or have even been medically quarantined, we've all been experiencing a type of quarantine in recent weeks. A recent conversation with a friend sparked a thought. We're not the only ones to undergo quarantine. There are numerous persons in the Bible who found themselves in a kind of quarantine: in prison or in the wilderness or in a time of waiting.
Are there lessons which we can learn from such Biblical persons? I think there are. We invite you to join us for a series of messages which I've entitled, "Lessons from Quarantine." We'll learn some principles from persons in the Bible who underwent their own quarantine experiences: times of isolation and loneliness and uncertainty.
Join us on Sundays on Facebook Live,
Find us at:
Email: mcclexington@gmail.com
Join us live on Facebook at 10:30 a.m. on Sundays.
Please also view this website's Media page for videos of recent services.