CLICK on the ABOVE BUTTON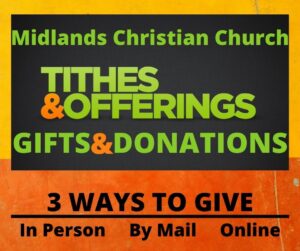 We are excited to announce that we have launched online giving here at MCC through Tithe.ly, a safe and reliable giving platform. MCC, you now have 3 ways in which to give:
IN PERSON: during our worship service or during the week

BY MAIL: to 1312 West Main Street, Lexington, SC 29072

ONLINE: We have now set up online giving for MCC. If you wish to give online, you can give through your computer, your cell phone, and/or an app. You may give a recurring offering, or you may set up your offerings each time you choose to make a gift.