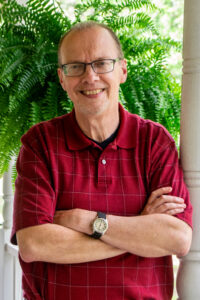 Tim Brokaw
A native of Indianapolis, Indiana, Tim Brokaw became the first full-time minister of Midlands Christian Church in June, 1997. Before coming to Midlands, Tim served three and a half years as the minister of Carter Christian Church, in Elizabethton, Tennessee. Prior to entering the ministry, he worked eight years as a teacher, coach, and guidance counselor at University School in Johnson City, Tennessee.
He has earned degrees from Milligan College (B.A.), East Tennessee State University (M.Ed.), and Emmanuel School of Religion (M.Div.). Tim completed his Doctor of Ministry (D. Min.) at Emmanuel (now named Emmanuel Christian Seminary) in May of 2012. His doctoral project was entitled,
Voices at the Table: Communion Meditations Based on the Writings of Christians through the Ages..
Tim met his wife Terri while she was completing her student teaching at University School. They were married on June 12, 1993. Tim and Terri have two daughters, Hannah and Olivia.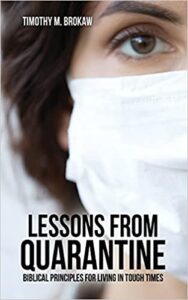 Elders & Deacons
The Leadership Team of MCC also consists of our Elders.
Our elders are David Carver,
Walt Dooley, Gary Nyman, and Jim Rice.